Senior Network Firewall Operations Engineer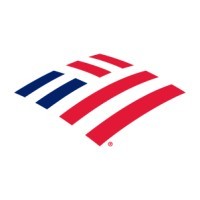 Bank of America
Operations
chester, uk
Posted on Tuesday, November 8, 2022
Job Description:
Job Title: Senior Network Firewall Operations Engineer
Corporate Title: Vice President
Location: Chester
Role Description:
The technology areas of focus for the Perimeter Security Technology Operations Specialist II includes edge-network security via firewall and intrusion detection/prevention technologies. Technology Operations Specialist II are expected to be well versed in numerous networking protocols, technologies and troubleshooting methodology, including the use of proactive and reactive tools. The work is always in alignment to the current and approved Network Services Standards, Incident and Problem Management Policies & Procedures, governance and management policies set forth by the firm.
This position will interface directly with internal stakeholders and external suppliers/providers, architecture, product engineering, product management, and business management. At times, they may interface with various levels of senior management. Strong communication and problem-solving skills are a must. The candidate must be able to work on their own and successfully in team settings in various sizes and locations. Adherence and use of standards, product sets, templates, systems, and artifacts are important to the success of the candidate, the department, and the firm at large. The Perimeter Security Technology Operations Specialist II will be considered a subject matter expert in their field and is expected to stay current with various technologies, organizational goals, and industry trends to drive end to end value.
The Team:
The team consists of 25 Network Operations engineers, conversant in a range of Data, Security, Voice and Collaboration technologies. The team are based in 3 locations within the UK - Chester, London and Camberley although this specific role is Chester based. The team has a close working relationship that supports each other and is considered a high performing team. The team is also part of a follow the sun model so this involves interaction with our global colleagues in the AMRS and APAC regions (specifically the US, Singapore and India).
Core Skills:
Level 3 Escalation point for Operational support of Network Perimeter Security technologies

Fortinet, Checkpoint, and Trend Micro

Technical areas of focus include but are not limited to firewall, network address translation, routing, and intrusion detection/prevention systems
Proactive network reviews including

Routine testing of disaster recovery scenarios, identification of vulnerabilities, and opportunities for improvement in observability across the network stack

Mentorship of Production Services Specialists and technical leadership within the team
Work with senior team members to validate impacts and communicate to all stakeholder's technical status updates
Participate in the documentation of application flows, upstream/downstream impacts during outages, the customer experience in failure scenarios, contacts for various support needs and ensures appropriate runbooks and knowledge management sites are up to date and available for use during triage
Work ad-hoc reports and offline incidents at the direction of the senior team members or leadership
Promote and enforce production governance during triage/testing and fix efforts, exercises judgment within defined procedures and practices to determine appropriate action.
Adhere to design standards and global design authority processes and procedures
Assemble professional documents based on existing templates and ability to provide accurate work descriptions with assumptions, and caveats.
Required Skills:
Expert experience with Network technologies

Firewall Technologies (Fortinet and Checkpoint) – Controllers, Management Platforms, Rule/policy review and Tunnelling protocols (SSL/TLS, IPSEC, GRE)
Network Resiliency – HA-local failover, backups
WAN/MAN, LAN, TCP/IP, DNS, UDP, Latency, VRRP, BGP, Multicast, IPv4, IPv6, VPN

Expert experience with troubleshooting complex networking problems
Experience as technical level escalation and/or lead
Understand configuration management with tools such as Forward Networks and HPNA
Experience using (both proactive and reactive) advanced tooling; Inclusive of but not limited to NetScout, Wireshark, Splunk, SevOne, HPNA, NNMI, OBM, IBM Watson, NSO, etc.
General experience in Network Automation tools and processes
Self-starter/self-directed, organised and detail oriented
Strong technical acumen and analytical skills
Excellent client interfacing skills
Strong verbal and written communication skills and ability to work with all levels of management
Experience aligning actions to business impact and service restoral
Demonstrates ownership: Is accountable and can hold others accountable (professionally)
Experience operating with colleagues across different time zones with a flexible approach to working hours (ability to work varied hours) to successfully interact and communicate on a global level
Desired Skills:
Experience in Networking-related disciplines within a design, implementation, or operations role
Relevant Industry certifications in Network Technologies
Cloud or SDN knowledge and experience

Experience with SDN; Cisco ACI, VMware NSX, Arista CloudVision
Experience with SDWAN, preferred if on CloudGenix

Experience with automation tools such as Python, Ansible, YAML or Django, API calls (to ticketing systems and network devices), and frontend web development
Experience working in an Agile environment
Experience of working within Financial Services (Insurance, Banking, Investment banking)
Experience with other network technologies

WAN, MAN, LAN, Optical, Routing, Switching, Proxy/Threat Prevention, DDI, Load Balancing, and AAA
Bank of America:
Good conduct and sound judgment is crucial to our long term success. It's important that all employees in the organisation understand the expected standards of conduct and how we manage conduct risk. Individual accountability and an ownership mind-set are the cornerstones of our Code of Conduct and are at the heart of managing risk well.
We are an equal opportunities employer, and ensure that no applicant is subject to less favourable treatment on the grounds of gender, gender identity, marital status, race, colour, nationality, ethnic or national origins, age, sexual orientation, socio-economic background, responsibilities for dependants, physical or mental disability. The Bank selects candidates for interview based on their skills, qualifications and experience.
We strive to ensure that our recruitment processes are accessible for all candidates and encourage any candidates to tell us about any adjustment requirements. As part of our standard hiring process to manage risk, please note background screening checks will be conducted on all hires before commencing employment.
Job Band:
H5
Shift:
Hours Per Week:
35
Weekly Schedule:
Referral Bonus Amount:
0