DEPUTY ANTI-MONEY LAUNDERING OFFICER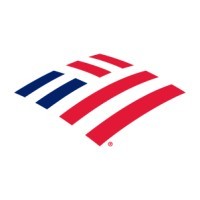 Bank of America
Frankfurt, Germany
Posted on Wednesday, February 22, 2023
Job Description:
Job Title: Deputy Anti Money Laundering Officer
Corporate Title: Vice President
Location: Frankfurt
Company Overview:
At Bank of America, we are guided by a common purpose to help make financial lives better through the power of every connection. Responsible Growth is how we run our company and how we deliver for our clients, teammates, communities and shareholders every day.
One of the keys to driving Responsible Growth is being a great place to work for our teammates around the world. We're devoted to being a diverse and inclusive workplace for everyone. We hire individuals with a broad range of backgrounds and experiences and invest heavily in our teammates and their families by offering competitive benefits to support their physical, emotional, and financial well-being.
Bank of America believes both in the importance of working together and offering flexibility to our employees. We use a multi-faceted approach for flexibility, depending on the various roles in our organization.
Working at Bank of America will give you a great career with opportunities to learn, grow and make an impact, along with the power to make a difference. Join us!
Role Description:
The Global Financial Crimes ("GFC") Specialist under supervision, assists Global Financial Crimes executives and managers in any of the following activities in support of the identification, escalation and timely mitigation of compliance and operational risks in alignment with the Compliance and Operational Risk Management ("CORM") Program, the Financial Crimes and Global Compliance -- Enterprise Policies ("GC Policy"), and the Enterprise Fraud Risk Management Standards.

The GFC Specialist assists in engaging other Compliance and Operational Risk ("C&OR") officers, including horizontal coverage owners and Enterprise Areas of Coverage ("EAC"), to provide comprehensive oversight of FLU/CF activities. This role assists in developing and maintaining a global coverage plan which defines the scope and risk-based focus of the second line's risk management activities. The GFC Specialist also assists in preparing materials for C&OR regulatory exams/audits/inquiries and may assist with preparation for FLU/CF regulatory exams/audits/inquiries.
Responsibilities:
Assists in the production of independent financial crimes risk management reporting to Global Compliance & Operational Risk ("GC&OR") Senior Leaders and FLU/CF Senior Leaders via established governance and management routines

Assists in the development and maintenance of financial crimes owned policies and standards and the review of relevant FLU/CF-owned policies and standards to ensure that regulatory requirements and operational risks are appropriately addressed

Assists in the monitoring of changes in regulations applicable to GFC, including advising business leaders on those changes, directing the appropriate areas to implement or amend policies, standards, procedures and/or processes to address regulatory requirements, and challenging the implementation plan as needed; ensures a comprehensive regulatory inventory

Assists in the identification, aggregation, reporting, and escalation of the remediation and thematic analysis of FLU/CF-owned issues and control enhancements related to financial crimes

Assists in the escalation of financial crimes related compliance and operational risks and issues to appropriate governance routines, management/board level committees

Assists in the remediation of financial crimes related C&OR "owned" issues and control enhancements to ensure they are addressed appropriately and timely

Contributes to risk coverage plans, executes independent risk monitoring, testing, and risk assessments, communicates results

Reviews and challenges the FLU/CF process, risk, control (PRC) inventory and FLU/CF Risk & Control Self-Assessment (RCSA)

Supports the review and challenge of internal and external operational loss events, including development of remediation plans to strengthen controls

Supports Scenario Analysis activities for coverage areas and challenges as appropriate

Assists with the development of risk metrics, monitors related performance and breach remediation

Act as the contact person for all AML related enquiries/investigations both internally and externally for BofAE Frankfurt & BANA Frankfurt;

Act as the contact person for all AML related enquiries/investigations both internally and externally for BAL D;

Handle transaction monitoring and investigations including filing with the local law enforcement agencies in Germany;

Support managing examinations, reviews and audits which encompass facets of financial crimes compliance;

Manage and address enquiries from regulators and clients in Germany;

Implement local policies and standards for the AML and CTF and for compliance with sanctions and financial embargoes and bribery and corruption requirements. This will include coverage of Know Your Customer (KYC) policies, standards and supporting technology development – regional input to the global program and addressing local requirements;

Follow and implement group policies and standards, including Irish standards for BofAE, where applicable. Review for any potential conflicts with local regulations;

Monitor for changes to local and regional regulations, including advising on those changes and directing the appropriate areas to implement or amend policies and procedures/processes to address change in regulations; ensure that they are fully implemented;

Draft internal guidelines and procedures on the prevention of money laundering, terrorist financing and other financial crimes
Skills that will help :
Assists in the filing of all regulatory reports for the Company related to Financial Crimes
Degree Required: Bachelor's or equivalent experience
Desired Skills: Financial Services and/or related government entity
German language fluency
Bank of America
Good conduct and sound judgment is crucial to our long term success. It's important that all employees in the organisation understand the expected standards of conduct and how we manage conduct risk. Individual accountability and an ownership mind-set are the cornerstones of our Code of Conduct and are at the heart of managing risk well.
We are an equal opportunities employer, and ensure that no applicant is subject to less favourable treatment on the grounds of gender, gender identity, marital status, race, colour, nationality, ethnic or national origins, age, sexual orientation, socio-economic background, responsibilities for dependants, physical or mental disability. The Bank selects candidates for interview based on their skills, qualifications and experience.
We strive to ensure that our recruitment processes are accessible for all candidates and encourage any candidates to tell us about any adjustment requirements.
Job Band:
H5
Shift:
Hours Per Week:
39
Weekly Schedule:
Referral Bonus Amount:
0