Hedge Funds VP, Global Markets Credit - New York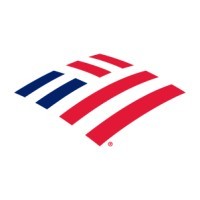 Bank of America
New York, NY, USA
Posted on Friday, February 24, 2023
Job Description:
Responsible for all aspects of the credit management of Hedge Funds (HF). This is a high-volume and fast-moving portfolio that utilizes a risk-based approach to drive revenue while maintaining appropriate credit risk disciplines.
• Credit analysis: Participate in initial and ongoing due diligence of HFs. Perform quantitative and qualitative credit assessment, setting internal ratings and recommending credit limits
• Initial margin calculation: Determine initial margin (IM) and evaluate transactional risks associated with OTC and exchange traded derivatives, securities financing and structured trades
• Trade approval: Hold delegated approval authority to approve trading floor request (OTC derivatives) or to make recommendations to higher authority levels.
• Relationship management: Build strong working relationship with external HF clients, internal business partners including Sales, Structuring & Trading, Risk counterparts, Legal and Audit Function
• Risk monitoring: Undertake regular exposure analysis including internal stress testing and IM backtesting. Monitoring of performance and AUM flow data received from HFs
• Trading documentation: Liaise with Legal and client in negotiating ISDA, CSA, GMRA etc.
• Portfolio reviews: Preparation of portfolio reports and reviews, including analysis of OTC and F&O exposures, any counterparties of concern and other pertinent risk issues.
Candidate will have significant exposure to Global Markets personnel including Trading / Structuring / Sales, as well various support partners. Candidate must be comfortable working on transactions in a fast-paced capital markets/trading environment.
*Required Skills: "Must" have these skills to be minimally qualified. ​*
3+ years of Hedge Fund credit risk management experience which incorporates hedge fund trading strategies and their derivative product use

A deep understanding as well as exposure to the derivative and structure products space

Ability to manage significant deal volume in a fast-paced environment and products with heavy regulatory oversight

Strong organizational, oral, and written communication skills, with ability to communicate effectively with all levels of risk, support, and business partners

Proficiency with Bloomberg, Word, Excel and PowerPoint, along with ability to quickly learn new programs and applications

Undergraduate degree in Finance, Business Administration or related fields.

CFA/FRM or other professional qualification will be highly preferred

Candidate should exhibit strong personal drive, individual initiative, a sense of urgency, and responsiveness, with a desire to grow, learn, and take on increasing levels of responsibility

Formal bank credit training or equivalent is a plus
Desired Skills:
Proficient with Microsoft Office, Bloomberg
Job Band:
H5
Shift:
1st shift (United States of America)
Hours Per Week:
40
Weekly Schedule:
Referral Bonus Amount:
0