India Company Secretary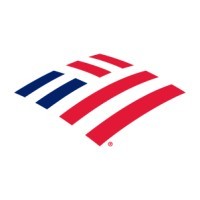 Bank of America
Administration
Mumbai, Maharashtra, India
Posted on Tuesday, February 28, 2023
Job Description:
Your background
Qualified company secretary
At least 7 years of solid post qualification experience in company secretarial field
Experience working for a foreign corporation or a subsidiary of a foreign financial institution
Self-starter, able to work independently
Excellent written and spoken English
Attention to detail and good organizational skills
Ability to network across the organization to determine proper and efficient contacts
Ability to multi-task
Good analytical skills
Ability to identify and escalate issues and devise solutions to issues
Comfortable interacting with senior management of the corporation
What you can expect
The APAC Corporate Secretary's Office is part of the Global Subsidiary Governance Group which ultimately reports through to the Bank of America Corporation ("BAC") Global Counsel. The role of the Subsidiary Governance group is to drive a culture of control, supervision and robust governance; support the legal entity structure; manage the company secretarial structure; promote best practice corporate governance in line with Bank of America policies and guidelines, regulation and company law and market practices; and support senior management.
What you will do
This role will require the candidate to interact with members of management, manage stakeholder concerns, and provide guidance and advice on corporate governance matters to meet the diverse needs and requirements of a dynamic organization. Other responsibilities will include:
Assist in and provide corporate governance and company secretarial support for legal entities incorporated in the Asia region
Serve as named company secretary of BofA's subsidiary in Mumbai
Help ensure that appropriate company secretarial practices are developed, implemented and continuously improved, as per relevant regulatory requirements from time to time
Drafting of documents and applications to secure approvals from Board of Directors and corporate shareholders
Preparation of documents (i.e., notices, agendas, meeting packs, minutes of meetings) for board and board committee meetings, public shareholder meetings, and key management committee meetings
Conduct Board meetings, Board Committee meetings & general meetings of the Company
Advising the Board on conduct of meetings and minuting the proceedings.
Maintain and update registers required to ensure compliance with Companies Act and applicable regulatory requirements
Help ensure governance-related requirements of Subsidiary Governance Policy and applicable BofA policies and procedures are met for supported entities
Assisting with Internal Audit and ensuring compliance of all corporate governance processes stipulated under the Companies Act
Liaising with the ROC, Registrar & Share Transfer Agent/s, Depository participants, law firms and statutory authorities for various matters, as required from time to time
Attending to other secretarial matters including preparation of Directors Report, Annual Reports, Annual Return as required under the Companies Act
Responsible for preparation and filing of forms with Registrar of Companies in a timely manner
Preparation and filing of Form FC-GPR and Annual Return of Foreign Assets and Liabilities for foreign allotment of shares required under foreign exchange laws
Provide support for internal corporate restructurings as needed
Respond to external and internal requests for legal entity and corporate governance information
Participate in and in some cases manage legal entity projects, working with colleagues based in other countries
Maintain central records of directors' details and legal entity structures
Maintain and response to inquiries signatory process and authorities
Comply with RBI/SEBI regulations, as applicable
Manage and respond to requests for powers of attorney from India stakeholders
Research legal entity data
Input core legal entity information into the Blueprint system of record
About Bank of America
Our purpose as a firm is to make financial lives better, through the power of every connection. Across the world, we partner with leading corporate and institutional investors through our offices in more than 35 countries. In the U.S. alone, we serve almost all of the Fortune 500 companies and approximately 67 million consumer and small-business clients. We provide a full suite of financial products and services, from banking and investments to asset and risk management. We cover a broad range of asset classes, making us a global leader in corporate and investment banking, sales and trading.
Connecting Asia Pacific to the world
Our Asia Pacific team is spread across 19 cities in 12 markets. We are focused on connecting Asia to the world and the world to Asia, using our global expertise to ensure success is shared between us, our clients and our communities. Our regional footprint covers 12 currencies, more than a dozen languages and five time zones, placing us firmly among the region's leading financial services companies.
Job Band:
H4
Shift:
Hours Per Week:
45
Weekly Schedule:
Referral Bonus Amount:
0