Sr. Service Delivery Manager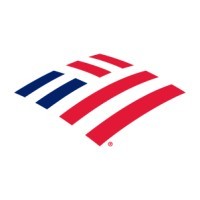 Bank of America
San Antonio, TX, USA
Posted on Wednesday, March 1, 2023
Job Description:
At Bank of America, we are guided by a common purpose to help make financial lives better through the power of every connection. Responsible Growth is how we run our company and how we deliver for our clients, teammates, communities and shareholders every day.
One of the keys to driving Responsible Growth is being a great place to work for our teammates around the world. We're devoted to being a diverse and inclusive workplace for everyone. We hire individuals with a broad range of backgrounds and experiences and invest heavily in our teammates and their families by offering competitive benefits to support their physical, emotional, and financial well-being.
Bank of America believes both in the importance of working together and offering flexibility to our employees. We use a multi-faceted approach for flexibility, depending on the various roles in our organization.
Working at Bank of America will give you a great career with opportunities to learn, grow and make an impact, along with the power to make a difference. Join us!
The Sr. Service Delivery Manager is responsible for a full range of activities, which ensures the operational effectiveness and excellence of the various system/data security technologies used by MBOD (Military Banking Oversea Division) functions globally.
Leverages deep knowledge of information security frameworks (ex: NIST, MITRE, ISO), standards, policies, controls, tools, laws, rules, regulations, and/or coordinates efforts to mitigate/remediate information security risks.

Also, partners closely with operations, project management, and GIS, and to ensure compliance with the information security baselines and standards, as well as industry best practices.

Network performance and monitoring, Active Directory design and maintenance, software distribution, server/desktop deployment and support, problem resolution, execution of enhancement initiatives, and establishing and monitoring service levels.

Works closely with senior leadership team to establish technology strategy, set priorities, and align efforts with business strategies. Must be able to manage multiple technology projects to meet critical to quality requirements and project timelines.
Enterprise Role Overview:
Develops and sponsors tactics to achieve strategic objectives across functional groups or within a business group. Develops and implements programs, projects or processes for a major segment of a complex function or a small diverse business. Provides technical leadership for work teams in specialized functional or process areas. Associates in the Service Delivery function are responsible for Relationship Management / Account Management of a client / business area in all information technology activities. The role requires one to be a proactive and strategic business partner in an IT environment striving to meet current and anticipated business objectives. The relationship manager serves as a single point of contact for the client and must be capable of managing initiative-based portfolios in a multi-matrixed environment. They are also the escalation point for unresolved problems, complaints and complex service requests. Key skill sets include the ability to execute a portfolio using consulting skills and conflict resolution, proactively drive innovative business solutions, and use technical, enterprise, and business knowledge to work across structures to meet customer needs. Associates in this job code must manage people.
Required:
2+ years of information security and risk management experience with proven ability to effectively apply risk principles to challenging business situations. Develops, tests and implements security plans, products and control techniques.
Oversees performance by vendors and 3rd parties with regard to security controls, protection of customer data and contractual responsibilities
Networking - MPLS, SD WAN, Firewall, WAF
Active Directory - GPOs
NIST 800-171
Software distribution and security patching
Virtualization
Desired:
Qualys Vulnerability Scanning
Exchange - On premise support
Cloud migrations
Job Band:
H4
Shift:
1st shift (United States of America)
Hours Per Week:
40
Weekly Schedule:
Referral Bonus Amount:
0