Claims Automation Control Analyst - Cons Prod Strat Analyst III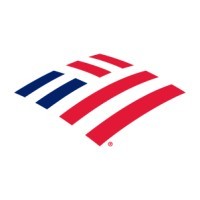 Bank of America
IT
Multiple locations
Posted on Thursday, March 2, 2023
Job Description:
**Posting Locations include Phoenix, AZ, Plano, TX, Charlotte, NC & Newark, DE**
About Us:
At Bank of America, we are guided by a common purpose to help make financial lives better through the power of every connection. Responsible Growth is how we run our company and how we deliver for our clients, teammates, communities and shareholders every day.
One of the keys to driving Responsible Growth is being a great place to work for our teammates around the world. We're devoted to being a diverse and inclusive workplace for everyone. We hire individuals with a broad range of backgrounds and experiences and invest heavily in our teammates and their families by offering competitive benefits to support their physical, emotional, and financial well-being.
Bank of America believes both in the importance of working together and offering flexibility to our employees. We use a multi-faceted approach for flexibility, depending on the various roles in our organization.
Working at Bank of America will give you a great career with opportunities to learn, grow and make an impact, along with the power to make a difference. Join us!
Claims Automation Control Analyst
Responsible for performing more complex analysis and modeling for multiple products with the goal of maximizing profits and asset growth and minimizing risk and operating losses and/or other financial and marketing exposures. Develops complex program models to extract data and uses multiple databases to acquire statistical and financial data. Utilizes portfolio trends to propose policy/procedural changes within segmentation structure to produce optimal results. Excels at risk/reward trade off. Build relationships with external agencies. Participates in the rollout of company-wide pilot programs developed as a result of programmed models. Duties primarily include the regular use of discretion, independent judgment, the ability to communicate with multiple levels of management and the utilization of core leadership behaviors. SAS and/or MicroStrategy experience preferred; 2-5 years experience preferred.
The Client Protection Data Analyst III will provide analytical and data support for Consumer fraud and non-fraud products supporting Automation and Provisional Credit Strategies. The candidate will coordinate the production of performance/control reports and updates for key stakeholders in strategy, claims, finance, and product. The candidate will utilize established databases to provide performance insights to key stakeholders. The candidate will be tasked with analyzing and completing adhoc reports that will provide insights into performance, risk, client impacts, recoveries, and potential gaps. Good working experience with Tableau, HIVE SQL, and Python is a plus.
▪ Analyze complex data to provide insights into incoming and loss trends or identify potential problems
▪ Develop adhoc reporting
▪ Identify process improvements and efficiencies via data analysis
▪ Deliver accurate metrics related to fraud and claim activity
▪ Validate the integrity and quality of data required for performing analysis
▪ Partner with claims, policy, strategy, and product teams to deliver data insights and analysis that inform critical decisions and help achieve goals
Required Skills:
▪ 3+ years of fraud experience and/or 2+ years of analytical experience
▪ Proficient in SQL and Excel
▪ Strong quantitative, critical thinking, and analytical skills
▪ Ability to communicate and interact with a high degree of professionalism with executive level personnel across the business
▪ Ability to work independently as well as part of a virtual team
▪ Innovative mindset with the ability to challenge the status quo
▪ Ability to proactively identify, analyze, and improve upon existing processes for optimization and to meet deadlines
Desired Skills:
▪ Bachelor's degree in a quantitative discipline such as mathematics, statistics, operations research, finance, or business
▪ Advanced analytical and quantitative skills with demonstrated ability in using data and metrics to identify root causes
▪ Basic understanding of 1st and 3rd party fraud (claims to charge-off timing, chargeback recovery rights, etc.)
▪ Proven strong analytical and communication skills
Job Band:
H5
Shift:
1st shift (United States of America)
Hours Per Week:
40
Weekly Schedule:
Monday - Friday 8am-5pm
Referral Bonus Amount:
0