Assistant Vice President, GCIB AML COS Specialist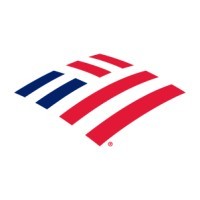 Bank of America
Singapore
Posted on Friday, March 17, 2023
Job Description:
About Bank of America
At Bank of America, we are guided by a common purpose to help make financial lives better through the power of every connection. Responsible Growth is how we run our company and how we deliver for our clients, teammates, communities, and shareholders every day.
One of the keys to driving Responsible Growth is being a great place to work for our teammates around the world. We're devoted to being a diverse and inclusive workplace for everyone. We hire individuals with a broad range of backgrounds and experiences and invest heavily in our teammates and their families by offering competitive benefits to support their physical, emotional, and financial well-being.
Bank of America believes both in the importance of working together and offering flexibility to our employees. We use a multi-faceted approach for flexibility, depending on the various roles in our organization.
Working at Bank of America will give you a great career with opportunities to learn, grow and make an impact, along with the power to make a difference. Join us!
Business Overview
We believe Bank of America Merrill Lynch can do more for our clients than any other financial services firm. We understand the challenges our clients face around the world, and we use the full resources of our company to help them achieve their goals. Our solutions span the complete range of advisory, capital raising, banking, treasury and liquidity, sales and trading, and research capabilities.
Job Description
The Outreach team will partner with GCIB frontline in meeting Anti Money Laundering (AML) Client Due Diligence (CDD) Refresh requirements. The team will be required to develop client connection per direction from frontline, reach out and engage clients for required refresh AML CDD documentation and act as a coordination point for resolving issues/challenges with respect to client specific refresh documentation requirement. The candidate in this role will be responsible for the execution of their business objectives and ensure adherence to metrics.
The Client Outreach Specialist ("COS") team will serve as a support member for the client relationship team, partnering in meeting Anti Money Laundering (AML) Client Due Diligence (CDD) Refresh requirements. COS will be required to partner with the Corporate Banking and other GCIB or markets relationship teams, develop continuity with the client refresh population, reach out and engage clients for key AML/CDD documentation, and act as an escalation point for service or operational challenges that may arise in refresh. Act as a primary point of coordination between Banking/Markets and AML Refresh teams supporting the refresh process to ensure timely and accurate compliance to policy and regulatory requirements related to AML, other high risk indicators or industries, and related KYC activities. Be the buffer and client advocate in simplifying how we leverage client continuity to deliver the most seamless, holistic service relationship across the firm. Reviewing accuracy of documentation, screening, obtaining approvals from Compliance and Business are some of the high level activities involved in the process.
Key responsibilities include but are not limited to:
Support GCIB to complete annual refresh for its clients
Executes with client perspective while balancing risk to the firm
Supports build out of a culture of teamwork and collaboration focused on goals delivery
Adhere to metrics
Masters CDD requirements applicable to the banking clients and is able to guide clients in complying with them
Understand and adopt process recommendations and procedural updates derived from changes to policy, technology adoption, process enhancements and remediation of control weaknesses / gaps
Coordinate with partners in other regions and LOBs to ensure partnership in global KYC initiatives
Review the industry group client's GCI hierarchy looking for inactive accounts to be closed, linkage errors within client structures, merge/purge of client entities
Assist in tracking both Annual refresh population and all other KYC related populations in partnership with coverage team
Required Qualifications:
5-10+ years of experience in financial services preferably with banks
Previous experience in client facing roles and must demonstrate a strong client focus
Knowledge of AML CDD policy and standards, industry practices in AML CDD
Understanding and knowledge of the bank's operational aspects of the products and services used by clients
Proven stakeholder relationship/influence management skills to achieve swift adoption through close partnership
The ability to find ways of solving or pre-empting problems
Understands and respects cultural differences
Desired:
Bachelor's degree desired
AML CDD knowledge for legal entities in global jurisdictions
Product knowledge of Corporate and Treasury Services businesses at international banks
Converse in Japanese / Thai Language
Job Band:
H5
Shift:
Hours Per Week:
40
Weekly Schedule:
Referral Bonus Amount:
0