Sr. Relationship Manager/Relationship Manager - Middle Market (Minneapolis, MN)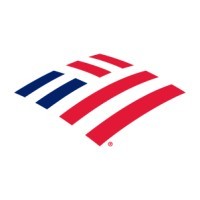 Bank of America
Customer Service
Minneapolis, MN, USA
Posted on Saturday, March 18, 2023
Job Description:
At Bank of America, we are guided by a common purpose to help make financial lives better through the power of every connection. Responsible Growth is how we run our company and how we deliver for our clients, teammates, communities and shareholders every day.

One of the keys to driving Responsible Growth is being a great place to work for our teammates around the world. We're devoted to being a diverse and inclusive workplace for everyone. We hire individuals with a broad range of backgrounds and experiences and invest heavily in our teammates and their families by offering competitive benefits to support their physical, emotional, and financial well-being.

Bank of America believes both in the importance of working together and offering flexibility to our employees. We use a multi-faceted approach for flexibility, depending on the various roles in our organization.

Working at Bank of America will give you a great career with opportunities to learn, grow and make an impact, along with the power to make a difference. Join us!

Job Description:
This role is responsible for providing advice and valuable financial solutions to complex Global Commercial Banking clients and prospects. Key responsibilities of the role include serving as the primary point of contact / trusted advisor and acquiring, deepening and maintaining profitable relationships. This role is also responsible for collaborating with teammates and leading/facilitating client relationships with product specialists. These individuals are well versed in our products and services in order to identify cross-selling opportunities and increase overall client satisfaction.
Position may be filled as a Sr. Relationship Manager or Relationship manager, depending on experience and qualificati

Responsibilities:
• Manages an extensive portfolio of complex clients and prospects with annual revenues of $50 million to $2 billion and helps companies save, borrow and invest for their current and future needs
• Acquires, deepens and maintains profitable client relationships through sales, prospecting and enhancing existing relationships
• Understands and interprets financial and cash flow statements to assess and analyze financial conditions of companies and industry trends
• Collaborates with domestic and international teammates throughout Bank of America, including Investment Banking, Foreign Exchange and Wealth Management and facilitates client relationships with product specialists in Credit, Treasury Management and Merchant Services in order to design and deliver financial solutions to clients and prospects
• Leads and facilitates dialogue with a variety of complex clients and prospects regarding topics such as the client/prospect industry, alternative capital structures and general business issues
• Demonstrates leadership skills and coaches/mentors peers
• Embraces change and adapts to changes in sales practices and broader market/industry conditions as needed
• Holds the following registered licenses (or obtains within 180 days of start date): SIE, S7 and S63

Skills:
• Business Development
• Advisory Sales
• Referral Sales
• Prospecting and Qualification
• Risk Management
• Financial Analysis
• Customer Focus
• Leadership Skills
• Relationship Building
• Client Team Management
• Negotiation
• Active Listening
• Executive Presence
• Written Communication
• Organization
Job Band:
H4
Shift:
1st shift (United States of America)
Hours Per Week:
40
Weekly Schedule:
Referral Bonus Amount:
5000