Sr. Procurement Specialist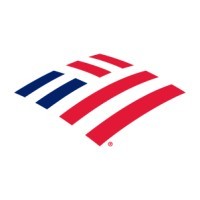 Bank of America
Operations
San Antonio, TX, USA
Posted on Friday, March 31, 2023
Job Description:
At Bank of America, we are guided by a common purpose to help make financial lives better through the power of every connection. Responsible Growth is how we run our company and how we deliver for our clients, teammates, communities and shareholders every day.
One of the keys to driving Responsible Growth is being a great place to work for our teammates around the world. We're devoted to being a diverse and inclusive workplace for everyone. We hire individuals with a broad range of backgrounds and experiences and invest heavily in our teammates and their families by offering competitive benefits to support their physical, emotional, and financial well-being.
Bank of America believes both in the importance of working together and offering flexibility to our employees. We use a multi-faceted approach for flexibility, depending on the various roles in our organization.
Working at Bank of America will give you a great career with opportunities to learn, grow and make an impact, along with the power to make a difference. Join us!
A member of the Home Office team in San Antonio, Texas operating the Overseas Military Banking Program (OMBP) on behalf of the Defense Finance and Accounting Service (DFAS).
Provide support to the contracts manager, project management team, and process owners in the administration of subcontracts supporting the OMBP in accordance with company policies and procedures, applicable laws, and process owner requirements. Tracking and monitor contract changes, deliverables, correspondence and risks, and maintain documentation. Provide assistance to Vendor Managers in vendor relationship management, reporting and analyzing vendor performance.
Participate in Project Management teams to support contract compliance

Complete vendor risk rating assessments

Monitor and report on contract compliance and issues

Coordinate with vendors to receive and maintain compliance evidence

Complete quarterly vendor scorecards

Promptly escalate to Contracts Manager or higher management, if contracts are not complied with or issues are not resolved,

Maintain contract data in internal records management

Identify contract management issues and propose solutions for approval

Provide negotiation support as required

Independently work at smaller engagements or work within team at a large, complex engagement

Independently apply contract management tools and techniques to assigned projects, including documentation and implementation of CM processes (e.g.,) Contract Awareness, Records Management, Change Control, Risk & Issues Management, Deliverables Management, Customer and Employee Data Protection, and related compliance functions

Other duties as assigned to include requests for proposals/quotes, property management activities and shipping and receiving activities
Enterprise Overview:
Negotiates agreements of mid-to high-level complexity and regularly obtains significant cost savings. Identifies the critical elements of a deal and develops a procurement strategy which best serves the interests of BAC. Responsible for the quality of assigned deals including process adherence, substance of the deal, and accurate data capture. Has subject matter expertise in numerous categories and is viewed as trusted advisor by the FLU. Will frequently support the development of category strategies and may also have category ownership responsibilities. May support Front Line Unit (FLU)/Control Function (CF) personnel in effectively implementing the Third Party Policy, including FLUs/CFs effective use of third parties.
Required:
2+ years contract management experience

Strong communications (verbal and written) skills

Strong collaboration skills and experience
Desired:
Understand and demonstrate basic U.S. Federal contracting principles

Demonstrate familiarity with FAR and DFARS

Vendor Management (Third Party Relationship) experience preferred

Project Management
Job Band:
H5
Shift:
1st shift (United States of America)
Hours Per Week:
40
Weekly Schedule:
Referral Bonus Amount:
0