VP Sr Business Controls Officer (1LoD / 1b)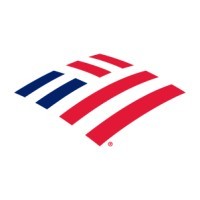 Bank of America
Toronto, ON, Canada
Posted on Tuesday, April 4, 2023
Job Description:
Bank of America is one of the world's largest financial institutions, serving individual consumers, small and middle market businesses and large corporations with a full range of banking, investing, asset management and other financial and risk-management products and services. Following the acquisition of Merrill Lynch on January 1, 2009, Bank of America is among the world's leading wealth management companies and is a global leader in corporate and investment banking and trading across a broad range of asset classes serving corporations, governments, institutions and individuals around the world. In Canada, Bank of America has a strong market position on which to continue to build, as well as a clear commitment to the market.
Job description:
The Global Markets Business Controls Office ("GM BCO") is responsible for the creation, maintenance and oversight of a robust supervision and control infrastructure relating to non-financial risk, including but not limited to compliance with regulatory rules and guidance as well as operational controls in partnership with the business Front Line Unit ("FLU"). We are a global group with teams in many locations including New York, Charlotte, London, Paris, Hong Kong, Toronto and São Paulo providing control oversight to Sales, Trading, Electronic/Algorithmic and Research businesses across Global Markets in respect of regulatory and governance programs.
There is an opportunity within our BCO team for a dynamic individual, based within our Toronto office, and reporting to the Head of GM Business Controls for Canada & LATAM. Working closely with our global BCO network, as well as regional Compliance and COO teams, they will drive consistency and excellence of the Business Controls program across the Canadian Fixed Income and Equity platforms. This will include designing and driving key strategic and tactical change projects to improve the supervisory environment in the region.
The ideal candidate should be a self-starter, who is comfortable taking the initiative often with limited information. This is a hands-on role which will test your analytical thinking and require you to present meaningful, actionable summaries of your analysis to a senior audience. The candidate must be able to thrive in a fast-paced and high-pressure environment while ensuring the Line of Business ("LOB") remains in compliance with applicable laws, rules, and regulations, and industry best practises.
Responsibilities:
Building and maintaining a strong working relationship with senior LOB supervisors to ensure the control environment remains robust and relevant to the activities conducted by our Sales and Trading teams. This includes but is not limited to the enforcement of the supervisory program.
Management, analysis, and performance of key supervision and control tasks for the business across both Fixed Income and Equity products.
Active participation in governance routines and internal/external exams, including preparing and presenting documentation to a diverse and senior audience.
Provide support and engage directly where required with regulatory agencies both domestic (incl. IIROC and OFSI) and international (incl. OCC, FINRA, SEC, PRA, and FCA).
Undertaking program-wide initiatives to enrich the control framework, including identification/resolution of Audit Issues, and performance of deep-dives to identify control weaknesses or gaps in processes/activities that require remediation.
Collaborating with LOB and control/support partner groups (COO, Operations, Legal and Compliance, Finance, Risk, Technology, HR, Audit) to improve the quality of supervisory reporting/tools and FLU controls/monitoring processes.
Work as a team to maintain global transparency and consistency (and regional customisation where appropriate) of roles, processes, and accountabilities, and enhance governance and associated documentation (e.g. Written Supervisory Procedures, desk procedures, etc.)
Driving operational risk program deliverables on behalf of the LOBs including Risk and Control Self Assessments, key metrics, and operational event reporting.
Experience required:
5+ years of relevant industry work experience, CFA designation would be an asset;
Experience working in Front Office/Middle Office/Compliance, and an understanding of both Fixed Income and Equity products would be an asset;
Strong understanding of trading businesses and how trading desks function;
Understands Canadian rules and regulations and be willing to learn international regulations as required;
Excellent verbal and written communication skills – ability to articulate complex concepts in a clear and concise manner;
Exceptional relationship management skills – ability to work confidently with employees of all levels, incl. senior executives;
Excellent IT skills specifically MS Excel and Visual Basic (VBA);
Ability to work collaboratively across multiple stakeholders and deliver results in a timely manner;
Self-starter with ability to multitask and manage competing priorities, effectively, in a dynamic environment;
Attention to detail and high standard for quality work product;
Ability to think creatively to solve problems and anticipate potential questions or issues;
Excellent judgment in handling sensitive and confidential information; and
Domestic licenses preferred but not a pre-requisite.
What Bank of America Offers
Bank of America embodies a culture that extends from how we think, to how we behave, and to how we measure performance. By achieving excellence - in everything we do, every time we do it - we deliver the full value of Bank of America for our clients, our shareholders and our employees.
Bank of America places a high value on talent and on maintaining a culture defined by meritocracy. For these reasons, it is deeply committed to professional development, opportunity and accountability at all levels of the organization.
Bank of America is an Equal Opportunity Employer.
Bank of America encourages applications from all qualified individuals. Applicants with disabilities may notify us of any accommodations needed to support your participation in the recruitment process. We wish to thank all applicants for their interest and effort in applying. Please be aware that only candidates selected for interviews will be contacted for this position.
Job Band:
H5
Shift:
Hours Per Week:
37.5
Weekly Schedule:
Referral Bonus Amount:
0