Business Strategy and Initiative Manager, Merrill Wealth Management, Grand Cayman, Cayman Islands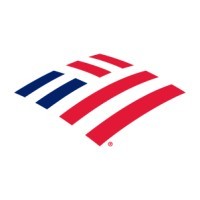 Bank of America
Accounting & Finance
George Town, Cayman Islands
Posted on Wednesday, April 5, 2023
Job Description:
Company Overview
Merrill Lynch Bank & Trust Company (Cayman) Limited ("MLBTC") is a third tier, wholly owned subsidiary of Bank of America Corporation ("BAC"). Functionally, MLBTC's activities are primarily aligned with BAC's Merrill Lynch division. Merrill Lynch is managed and operated as a global business from the U.S. and serves its clients through all aspects of their financial lives and primarily targets affluent, high net worth and ultra-high net worth clients.
MLBTC conducts four principal Merrill Lynch business activities, namely Deposit and Cash Management Solutions; Credit and Lending Solutions; Investment Solutions: Spot Foreign Exchange, Collateralized Foreign Exchange and Dual Currency Products and Deposit Sweeps.

MLBTC has a Category B bank license and does not conduct domestic banking business in the Cayman Islands nor does it provide services for Caymanian residents.
The Team
At MLBTC we have a small skilled and integrated team of 5 with largely business, operational and regulatory responsibilities given MLBTC's size, its products and relationship with Merrill Lynch.
Role and Responsibilities
Significant responsibility for the overall operation of MLBTC's regulatory, financial and non-financial reporting to the Cayman Islands Monetary Authority (CIMA), Financial Reporting Authority, Department of International Tax Cooperation and other relevant Cayman Islands Government departments

Significant responsibility for the oversight, monitoring and governance of all newly onboarded clients (individual, partnerships, company and trust structures)

Responsibility for drafting policies and procedures

Some responsibility for international securities-based loans
Candidate must have strong relationships and extensive understanding of and experience within the Financial Services Industry with particular strengths in:
Banking and data system management/technological experience (this is crucial given the size and complexity of Merrill Lynch and its relationship with Bank of America)

Anti-Money Laundering, Compliance and Risk Management and related legislation
Requirements
Bachelor's Degree or equivalent required (business, finance, accounting or related discipline preferred) or experience in a similar senior role within the financial services/banking industry

Relevant professional designation within Compliance, Securities, Capital Markets/Investments, or Corporate Finance Law

Proficiency with relevant Cayman laws such as the Banking and Trust Companies Act, Proceeds of Crime Act, Securities and Investment Business Act, Monetary Authority Act, Anti-Money Laundering Regulations, CIMA Guidance Notes and Rules, Sanction Orders and others extended to the Cayman Islands by the United Kingdom, Financial Action Task Force recommendations and Basel Accords I, II and III

Certified Anti-Money Laundering Specialist (CAMS) certification would be advantageous

Knowledge of transaction monitoring

Legal experience advantageous
Key Competencies
Excellent analytic and critical thinking problem solving abilities

Leadership and Interpersonal skills

Proven ability/track record with lending institutions

Focused, thorough attention to detail

Highly organised and ability to prioritise

Adept at performing under pressure for tight deadlines

Strong work ethics and drive to perform

Strong written and spoken communication skills

Ability to set and execute goals
Bank of America
Good conduct and sound judgment is crucial to our long term success. It's important that all employees in the organisation understand the expected standards of conduct and how we manage conduct risk. Individual accountability and an ownership mind-set are the cornerstones of our Code of Conduct and are at the heart of managing risk well.
We are an equal opportunities employer, and ensure that no applicant is subject to less favourable treatment on the grounds of gender, gender identity, marital status, race, colour, nationality, ethnic or national origins, age, sexual orientation, socio-economic background, responsibilities for dependants, physical or mental disability. The Bank selects candidates for interview based on their skills, qualifications and experience.
We strive to ensure that our recruitment processes are accessible for all candidates and encourage any candidates to tell us about any adjustment requirements.
Job Band:
H4
Shift:
Hours Per Week:
37.5
Weekly Schedule:
Referral Bonus Amount:
0