Vice President, Enterprise Credit Admin Associate; Global Markets Credit - Enterprise Credit; Bromley / London / Dublin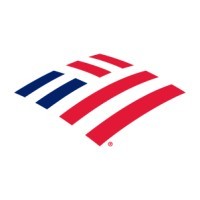 Bank of America
Multiple locations
Posted on Wednesday, April 5, 2023
Job Description:
Company Overview
At Bank of America, we are guided by a common purpose to help make financial lives better through the power of every connection. Responsible Growth is how we run our company and how we deliver for our clients, teammates, communities and shareholders every day.
One of the keys to driving Responsible Growth is being a great place to work for our teammates around the world. We're devoted to being a diverse and inclusive workplace for everyone. We hire individuals with a broad range of backgrounds and experiences and invest heavily in our teammates and their families by offering competitive benefits to support their physical, emotional, and financial well-being.
Bank of America believes both in the importance of working together and offering flexibility to our employees. We use a multi-faceted approach for flexibility, depending on the various roles in our organization.
Working at Bank of America will give you a great career with opportunities to learn, grow and make an impact, along with the power to make a difference. Join us!
The Role
This role is responsible for supporting Credit Officers on a daily basis in the underwriting, monitoring and management of their portfolios. The end-to-end process involves credit underwriting; ongoing monitoring; and portfolio management of financing, treasury management and traded products transactions. The associate acts as a primary liaison with the credit teams, operations and other business partners. Handles more complex opportunities and takes a greater leadership role in supporting the clients' needs. Provides coaching to less experienced associates when dealing with day-to-day support activities. Employees that achieve success in this role often demonstrate the following attributes: attention to detail, self-motivation and learning agility.
Responsibilities
Coordinates pre and post-closing activities which may include due diligence activities, creation of approval documents and interaction with operations

Responsible for monitoring requirements by creating/clearing monitoring ticklers and sourcing required financial statements and other documents per the terms of the credit agreement or other documentation

Identifies and resolves data quality issues

Identifies opportunities to improve operational efficiency

Understands policy and procedures and ensures compliance

Leads or participates in special projects

Coach and develop junior associates
Requirements
Bachelor's Degree or equivalent and/or track record of relevant experience

Institutional banking experience and knowledge of lending products

Good communication skills, both written and oral - ability to be concise and with attention to accuracy and detail; ability to influence business partners and stakeholders

Good interpersonal skills and team player with a proactive attitude and ability to think independently and laterally

Able to quickly absorb and follow credit policies and procedures; demonstrated ability to continuously learn and adapt with a proactive work ethic

Strong work organizational skills with an ability to work under pressure to ensure commitment deadlines are met. Ability and willingness to work as part of a team is essential

Strong technical skills including Word, Excel, PowerPoint
Skills
Written communications

Oral communication

Credit Guidelines & Lending Procedures

Portfolio monitoring

Underwriting systems

Credit Documentation verification

Commercial Lending & Commercial Products

Time Management

Organization

Collaborating

Influencing
Bank of America
Good conduct and sound judgment is crucial to our long term success. It's important that all employees in the organisation understand the expected standards of conduct and how we manage conduct risk. Individual accountability and an ownership mind-set are the cornerstones of our Code of Conduct and are at the heart of managing risk well.
We are an equal opportunities employer, and ensure that no applicant is subject to less favourable treatment on the grounds of gender, gender identity, marital status, race, colour, nationality, ethnic or national origins, age, sexual orientation, socio-economic background, responsibilities for dependants, physical or mental disability. The Bank selects candidates for interview based on their skills, qualifications and experience.
We strive to ensure that our recruitment processes are accessible for all candidates and encourage any candidates to tell us about any adjustment requirements.
Job Band:
H5
Shift:
Hours Per Week:
35
Weekly Schedule:
Referral Bonus Amount:
0