Network Operations Shift Lead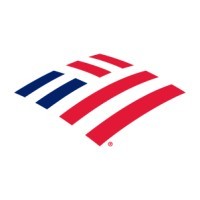 Bank of America
Operations
chester, uk
Posted on Friday, April 7, 2023
Job Description:
Job Title: Network Operations Shift Lead
Corporate Title: Vice President
Location: Chester
Bank of America:
We are a financial services company offering a wide array of opportunities across many functions. Our focus on the financial success of our clients – individuals, companies and institutional investors – shapes the way that we organize ourselves and run our business.
Global Technology delivers technology services globally across the bank's eight lines of business that serve individuals, companies and institutions. The team also focuses on digital banking, payments, infrastructure, data management and technology that enhances cyber security, and risk and capital management.
Innovation is at the heart of all Global Technology does. As a member of Global Tech, you will use leading technologies such as robotics and artificial intelligence, as well as improved processes, to build our business. The team has replaced core platforms and simplified its infrastructure to improve speed to market. Its private cloud provides an environment that is scalable and secure. Global Tech uses data and analytics to enhance service, provide solutions and deepen relationships.
Role Description:
The Network Operations Organization is seeking an experienced Network Shift Lead to be part of the EMEA Network Operations team at Bank of America. As part of the Network Operations team, you will work closely with global peers, strategic partners, project delivery and Engineering teams to ensure continued operational stability.
You will take charge of Network Operations Centre during EMEA hours of operation, taking point in the engagement and resolution of large network events that are significant in scope and impact whilst maintaining oversight over all ongoing issues.
You will manage a team of experienced network engineers and be responsible for the stable running of the global data/voice and security network operations.
The role is part of a global follow-the-sun Network Operations team and will be working in a daytime shift pattern including public holidays and weekends.
The Team:
The team consists of 25 Network Operations engineers, conversant in a range of Data, Security, Voice and Collaboration technologies. The team are based in 3 locations within the UK - Chester, London and Camberley although this specific role is Chester based. The team has a close working relationship that supports each other and is considered a high performing team. The team is also part of a follow the sun model so this involves interaction with our global colleagues in the AMRS and APAC regions (specifically the US, Singapore and India).
Core Skills:
• Experience managing network operations or related environment
• Experience working for a large enterprise or financial institution in a multivendor environment
• Experience with Cisco routers and switches and Cisco/Aruba wireless infrastructure
• Knowledge of Fortinet/Checkpoint Firewalls; F5/AVI load balancers and McAfee proxy infrastructure
• In-depth knowledge of ITIL including Incident, Problem and Change Management
• Exposure to risk management, audit and information security will be an advantage
• Excellent logical problem-solving abilities, verbal communication, and strong interpersonal skills
• Ability to effectively collaborate with others, initiate action and adapt to change
• Ability to make tough decisions and accept challenging assignments
• CCNA is preferred or other applicable technical certifications
Desired Job Skills
• Excellent oral and written communication. Must be able to communicate at levels within the organisation
• Strong analytical skills
• An eye for details
• Experience with monitoring & troubleshooting with tools such as Splunk, SevOne, ThousandEyes and other fault management tools
What you will do
• Opportunity to interact with clients at all levels, from the end user, technical engineers to executives clearly and effectively
• Comfortable dealing with client escalations through to resolution
• Utilise your understanding of IT Service Management processes to refine existing process and create new ones
• Ability to make quick decisions and comfortable escalating to management when required
• Manage a team of network engineers who are accountable for the global data and security network operations
• Lead Incident calls, manage stakeholder expectation and act as bridge commander during major incident management scenarios
• Escalation point of contact for Global Network Operations; drive production incidents towards resolution, focused on Mean-Time-To-Restore
• Work closely with cross-functional internal support groups and external service providers to identify/resolve or coordinate the resolution of network incidents
Bank of America:
Good conduct and sound judgment is crucial to our long term success. It's important that all employees in the organisation understand the expected standards of conduct and how we manage conduct risk. Individual accountability and an ownership mind-set are the cornerstones of our Code of Conduct and are at the heart of managing risk well.
We are an equal opportunities employer, and ensure that no applicant is subject to less favourable treatment on the grounds of gender, gender identity, marital status, race, colour, nationality, ethnic or national origins, age, sexual orientation, socio-economic background, responsibilities for dependants, physical or mental disability. The Bank selects candidates for interview based on their skills, qualifications and experience.
We strive to ensure that our recruitment processes are accessible for all candidates and encourage any candidates to tell us about any adjustment requirements. As part of our standard hiring process to manage risk, please note background screening checks will be conducted on all hires before commencing employment.
Job Band:
H5
Shift:
Hours Per Week:
40
Weekly Schedule:
Referral Bonus Amount:
0