Portfolio Manager III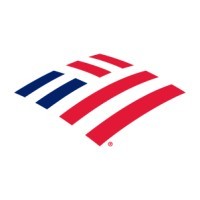 Bank of America
Dallas, TX, USA
Posted on Wednesday, April 12, 2023
Job Description:
The Portfolio Manager is the investment quarterback of the client relationship and is responsible for evaluating, designing and overseeing all aspects of the portfolio construction including manager selection.

•Act as Investment quarterback of client relationship by evaluating, designing and overseeing all aspects of portfolio construction including manager selection.
•Oversee completion of investment policy statement.
•Act as a technical/industry expert in managing complex individual and family client relationships for clients who desire a sophisticated investment program, including, manager selection, type of vehicle, including traditional, alternative, and derivative solutions.
•Support PC teams in effectively communicating to prospects our business culture, investment philosophy and range of investment and non-investment solutions that are relevant to the prospect and or existing clients.
•Develop and recommend strategies to achieve the investment goals of clients.
•Meet with clients to review investment performance and forecast market changes based on economic and industry analysis, including objectives and asset allocation models, ensuring current allocations are appropriate.
•Conduct all aspects involved with managing portfolios, including executing all trades, maintaining investment action plans, monitoring and addressing overdrafts, conducting Reg. 9 investment reviews, and documenting account activities and client interaction.
•Support revenue growth of the market by meeting individual investment management, credit and deposit goals.
•May be responsible for developing and marketing specialized asset allocation products and services.
•Supervising, mentoring and coaching more junior staff.
Required skills:
- Knowledge of fiduciary and financial products and services required through extensive related work experience.
- Broad-based technical knowledge of investments, tax, legal and operations necessary to service clients.
- Knowledge of fiduciary standards, principles and applicable laws and regulations usually acquired through training, seminars or law school.
- Skills and experience in negotiating, delegating, leadership, superior client service and relationship management skills required.
Qualifications:
- A minimum of 10 - 15+ years of investment decision making and financial consulting experience working with high net worth clients and ultra-high net worth clients.
- The ideal candidate will bring an appropriate mix of financial services expertise, management and business development experience.
- This individual will have held positions of increasing responsibility with an established and prestigious financial services firm, most likely in a wealth management, private banking and/or trust field.
- Undergraduate degree in Finance, Accounting, Economics or equivalent preferred as well as hold appropriate credentials such as CPA, CFP and or CFA designation.
- A graduate degree such as MBA or JD preferred.
Job Band:
H4
Shift:
1st shift (United States of America)
Hours Per Week:
40
Weekly Schedule:
Referral Bonus Amount:
2500