Treasury Sales Officer II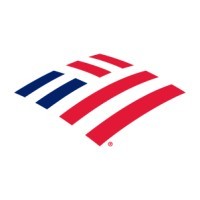 Bank of America
Accounting & Finance, Sales & Business Development
San Francisco, CA, USA
Posted on Wednesday, April 12, 2023
Job Description:
This role is responsible for the delivery of integrated treasury solutions to clients/prospects that may be US or global. Key responsibilities include actively managing and pursuing treasury revenue streams along with increasing product penetration across an assigned portfolio and partnering closely with client-facing teammates to consult on sales opportunities, as well as providing product expertise to deliver the best possible solution that meets the objectives of the client/prospect.
At Bank of America, we are guided by a common purpose to help make financial lives better through the power of every connection. Responsible Growth is how we run our company and how we deliver for our clients, teammates, communities and shareholders every day.

One of the keys to driving Responsible Growth is being a great place to work for our teammates around the world. We're devoted to being a diverse and inclusive workplace for everyone. We hire individuals with a broad range of backgrounds and experiences and invest heavily in our teammates and their families by offering competitive benefits to support their physical, emotional, and financial well-being.

Bank of America believes both in the importance of working together and offering flexibility to our employees. We use a multi-faceted approach for flexibility, depending on the various roles in our organization.

Working at Bank of America will give you a great career with opportunities to learn, grow and make an impact, along with the power to make a difference. Join us!
Description:

What would you like the power to do?® At Bank of America, we ask this not only of our clients—but also our employees. We are working to revolutionize banking so our clients and people can prosper. That's why we ensure each team is backed by trusted resources and innovative solutions designed to help you reach your full potential.
Our Global Transaction Services (GTS) team helps shape the future of treasury management—turning technology advances into impactful solutions. We advocate for clients globally across all segments and industries, delivering solutions for liquidity management, payments and receipts, trade and supply chain finance, and FX and commercial card services through a high-tech approach with a personalized touch. At GTS, we're forward thinkers who challenge the status quo to influence what's next. The future of treasury is here at Bank of America.
How you'll make an impact:
As a Director, Senior Treasury Sales Officer (TSO), you'll partner closely with Relationship Managers (RMs) while overseeing a portfolio of US based, globally oriented Global Commercial Banking (GCB) Technology clients with annual revenues up to $2 billion. You'll serve as a trusted advisor by offering industry leading expertise around global liquidity management, payables and receivables optimization, alternative and emerging payments, foreign exchange, working capital, and digital transformation. You'll strengthen existing connections and prospect new ones—introducing clients to strategic partners along the way to deliver BofA's global treasury solutions. Your day-to-day will also include:
Serving as the primary treasury relationship contact for CFOs, Treasurers, VPs of Finance, and Controllers
Creating a modern and seamless client experience
Sharing industry leading best practices, ideas, and strategies via on-site and virtual meetings, industry conferences, roundtables, and client entertainment events
Leading the Treasury relationship pricing strategy and client discussions
Collaborating with key partners from Global Liquidity, Enterprise Credit, FX, Investment Banking, and Treasury Fulfillment, Servicing, and Operations (TFSO)
Coaching and developing junior talent
What you'll bring to the team:
8+ years of Treasury/Cash Management and/or commercial or global banking experience
Undergraduate degree with a focus in Finance, Economics, or Accounting
Excellent communication skills with a knack for building relationships with clients and prospects
Proven negotiation and active listening skills
Critical and strategic thinking skills
Concern and regard for managing operational and enterprise risk while balancing client needs
Attention to detail
How to stand out:
MBA or equivalent
Certified Treasury Professional (CTP) certification
Intrinsic motivation to improve processes
International banking experience
Proven track record of prioritizing competing priorities and leading small groups while delegating tasks
How we'll support you:
Industry-leading benefits with an integrated approach to wellness – covering the physical, emotional, and financial resources you need to be well at every stage of life.
Powerful connections to expand your professional network as part of a global team.
Comprehensive tools, proprietary research and analytics, and cutting-edge digital solutions to support you and your clients
Robust training and development programs, plus one-on-one coaching from executives to help you thrive in your career
Ongoing marketing support and community engagement opportunities to help you reach a wider audience and make a greater impact
Job Band:
H4
Shift:
1st shift (United States of America)
Hours Per Week:
40
Weekly Schedule:
Referral Bonus Amount:
0