ESG (Renewable Energy) Credit Officer II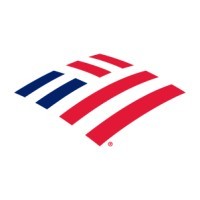 Bank of America
New York, NY, USA
Posted on Friday, April 14, 2023
Job Description:
Responsible for the negotiation, diligence and execution of renewable energy Tax Equity transactions. Possesses and shares with clients and members of the deal execution team adept knowledge of renewable energy and project finance credit risk. Interacts regularly with clients to proactively understand their goals, their current performance, and their needs. Tax Equity Underwriting lead in liaising with Origination, Risk Management, Engineering, Legal and Tax specialists for Renewable Energy Finance and Global Sustainable Finance Group transactions. Directly accountable for managing transaction credit quality and its approval process through their interactions with the Credit approval committee. Also accountable for the documentation of transactions as a principal member of the deal team.
The position/qualifications as described are for a Credit Officer II position, but the position can be filled as a Credit Officer I based on the experience level of the candidate.
Preferred Education:
Undergraduate degree; MBA or MS in finance, accounting or operations preferred
Preferred Prior Work Experience:
Between 3-7 years of experience in commercial banking or finance industry with strong credit analysis experience. Exposure in thermal energy, oil and gas, midstream, renewable or infrastructure debt or equity transactions is preferred but not required depending on credit analysis or prior project finance experience.
Preferred Skills:
Significant experience in the analysis and structuring of highly complex transactions, including project-oriented energy financings
Strong credit and risk analysis skills
Must have exposure to analyzing and negotiating transaction document terms
Ability to interact effectively with internal and external clients and partners
Superior organizational and time management skills with the ability to efficiently work on several priorities at a time
Excellent written and verbal communications skills
Strong problem-solving skills
Computer skills - very comfortable with applications such as MS Word, Powerpoint and Excel
20% Travel
Preferred location – New York City
Job Band:
H5
Shift:
1st shift (United States of America)
Hours Per Week:
40
Weekly Schedule:
Referral Bonus Amount:
0