Vice President, APAC Network Operation Technology Manager, Chief Technology Organisation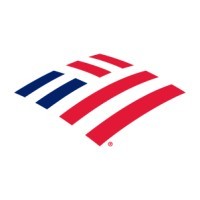 Bank of America
IT
Singapore
Posted on Monday, April 17, 2023
Job Description:
At Bank of America, we are guided by a common purpose to help make financial lives better through the power of every connection. Responsible Growth is how we run our company and how we deliver for our clients, teammates, communities and shareholders every day.
One of the keys to driving Responsible Growth is being a great place to work for our teammates around the world. We're devoted to being a diverse and inclusive workplace for everyone. We hire individuals with a broad range of backgrounds and experiences and invest heavily in our teammates and their families by offering competitive benefits to support their physical, emotional, and financial well-being.
Bank of America believes both in the importance of working together and offering flexibility to our employees. We use a multi-faceted approach for flexibility, depending on the various roles in our organization.
Working at Bank of America will give you a great career with opportunities to learn, grow and make an impact, along with the power to make a difference. Join us!
Your background
Coming from a technical background, you will have a deep understanding of network technologies and an appreciation of how they come together to serve our lines of business.
You will have led an Operations function previously and enjoy the fast-paced, high stakes thrill of supporting a highly critical infrastructure.
You enjoy working on multiple streams of work with competing priorities and building relationships with line of business representatives.
Your experience and expertise in Network Incident, Problem and Fault/Event Management will help protect the Bank and create a structured working environment for the team.
You have a drive for getting things done, some may say an impatience, and are known for leaving nothing to chance - spotting unknown dependencies and proactively circumventing issues before they arise.
And finally, you enjoy the challenging rigors of working in a highly regulated environment.
What you can expect
You will be reporting to the APAC NOC Manager, working closely with him/her on the strategic evolution of the Global Network Operations Transformation thru SRE/NRE practices with the focus on using data to drive strategic improvements.
Leading a team of over 10 members, covering Network Incident Management, Network Problem Management, Network Fault/Event Management, APAC Network Vendor governance and Metrics/Reporting.
You will be part of a Global Network Operations team, working in partnership with your peers in the UK, US, and IN to provide unrivalled and uninterrupted network support for Bank of America globally.
You will have a focus on team development and providing guidance on how to efficiently meet support targets as well as providing executive level updates to our regional CTO/CIOs.
The Chief Technology Organization:
Believes diversity makes us stronger so we can reflect, connect and meet the diverse needs of our clients and employees around the world.

Is committed to building a workplace where every employee is welcomed and given the support and resources to perform their jobs successfully.

Wants to be a great place for people to work and strives to create an environment where all employees have the opportunity to achieve their goals.

Provides continuous training and development opportunities to help employees achieve their career goals, whatever their background or experience.

Is committed to advancing our tools, technology, and ways of working to better serve our clients and their evolving business needs.

Believes in responsible growth and is dedicated to supporting our communities by connecting them to the lending, investing and giving them what they need to remain vibrant and vital.
Your experience
Minimum 10 years of experience required (less if you are a superstar) with at least 3 years of experience managing a team of engineers in an Operations environment.
Worked for a large enterprise or financial institution in a multi-vendor environment.
Expert working knowledge on Network Incident, Problem, Fault/Event Management.
Strong knowledge of networking communication principles, network standards, and practices.
Strong business partnership skills – Able to build broad-based business relationships across the organization and positively influence colleagues.
Familiar with product deployments within a global banking environment.
Willing to work some irregular hours based on the needs of global operating model and the location of clients.
Strong analytical skills with ability to identify gaps, challenge others with positive intent, and drive debate towards identification and remediation of underlying risks.
Knowledge of regulatory risk management in Technology and Information Security domains.
Unhappy with laborious manual processes and procedures, always looking for opportunities to drive efficiencies.
Experience with other technologies, such as Firewall, Proxy, DDI, Load Balancing, AAA preferred.
ITIL or SRE/Devops Certification.
What you will do
Set and track quality and performance metrics to enhance Network reliability and reduce Mean time to restore.
Build Subject Matter Expertise within the team on Network Incident, Problem and Fault/Event management.
Establish and run a governance structure for the strategic partners and vendors, review performance, service levels, provide timely feedback and drive service improvement plans
Effectively communicate issues and incidents to all levels of the organization including the senior management and lines of business as required
Create operational procedures, enhance tools, drive continuous improvement; Automate/Simplify our procedures and Runbooks.
Responsible for setting goals and objective for direct reports, career management and regular one-on-one and team meetings
Create an inclusive and healthy working environment and help to resolve organizational impediments/blockers.
Job Band:
H5
Shift:
Hours Per Week:
40
Weekly Schedule:
Referral Bonus Amount:
0