Compliance and Operational Risk Manager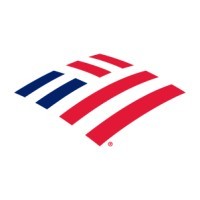 Bank of America
Legal
Dublin, Ireland
Posted on Tuesday, April 18, 2023
Job Description:
Job Title: Banking Compliance and Operational Risk Manager
Corporate Title: Director
Location: Dublin
Company Overview:
At Bank of America, we are guided by a common purpose to help make financial lives better through the power of every connection. Responsible Growth is how we run our company and how we deliver for our clients, teammates, communities and shareholders every day.
One of the keys to driving Responsible Growth is being a great place to work for our teammates around the world. We're devoted to being a diverse and inclusive workplace for everyone. We hire individuals with a broad range of backgrounds and experiences and invest heavily in our teammates and their families by offering competitive benefits to support their physical, emotional, and financial well-being.
Bank of America believes both in the importance of working together and offering flexibility to our employees. We use a multi-faceted approach for flexibility, depending on the various roles in our organization.
Working at Bank of America will give you a great career with opportunities to learn, grow and make an impact, along with the power to make a difference. Join us!
Role Description:
The Bank of America Europe Global Compliance and Operational Risk ("C&OR") team for Banking are recruiting for a Compliance and Operational Risk Manager to join the Dublin office.
The C&OR function is responsible for engaging in activities to provide compliance and operational risk oversight of Front Line Units ("FLUs") and Control Functions ("CFs") in alignment with the Global Compliance Enterprise Policy and the Operational Risk Management Enterprise Policy. The C&OR Manager is accountable for proactive identification, management and escalation of compliance and operational risks through the execution of Compliance and Operational Risk Programme activities. This role exercises judgment and influence, and constructively c FLU and CF leaders, balancing business strategy with appropriate controls.
Responsibilities:
This individual will help to deliver the Compliance and Operational Risk Programme coverage of the Banking line of business, through the following C&OR Programme activities:
Contributes to or leads development of risk coverage plans, executes and / or oversees execution of risk monitoring, testing and risk assessments, and communicates results

Reviews internal and external operational loss events, including development of remediation plans to strengthen controls, and approves where appropriate

Responsible for identifying emerging compliance and operational risks, and provides a second line of defence assessment of the control environment

Ensures C&OR "owned" issues and control enhancements are identified and addressed appropriately and timely

Responsible for providing subject matter expertise to assist the FLU/CF in establishing an annual learning plan, and may be accountable for developing and delivering training content

Participates in Scenario Analysis activities for coverage areas

Reviews regulatory change initiatives and undertaking impact assessments of such changes, including the implementation of new or updated Compliance and/or Operational Risk policies

Produces and/or oversees the development of risk management reporting for respective area(s) of coverage as input to governance and management routines
What we are looking for:
Knowledge of Global Banking lines of business, in particular Global Transaction Services. Global Markets knowledge will also be advantageous

Compliance and risk management experience. Solid awareness of controls and governance

Strong influencing and interpersonal skills

A flexible and solution oriented perspective, with the desire to find answers to complex issues

Strong written and verbal communication

Logical thinker with keen attention to detail

Willingness to learn beyond the task or job at hand
Benefits of working at Bank of America –
Ireland
Private healthcare for you and your family plus an annual health screen to help you manage your physical wellness with the option to purchase a screen for your partner

Competitive pension plan, life assurance and group income protection cover if you become unable to work as a result of a disability or health reasons

20 days of back-up childcare including virtual tutoring and 20 days of adult-care per annum

Ability to change your core benefits as well as the option of selecting a variety of flexible benefits to suit your personal circumstances including access to a wellbeing account, travel insurance, specified illness cover etc

Use of a flex fund to use towards benefits

Access to free counselling through an Employee Assistance Programme and virtual GP services

Opportunity to donate to charities of your choice directly through payroll and the bank will match your contribution

Opportunity to join our Arts & Culture corporate membership programme and receive discounted entry to some of the UK and Ireland's most iconic cultural institutions

Opportunity to give back to your community, develop new skills and work with new groups of people by volunteering in your local area
Bank of America
Good conduct and sound judgment is crucial to our long term success. It's important that all employees in the organisation understand the expected standards of conduct and how we manage conduct risk. Individual accountability and an ownership mind-set are the cornerstones of our Code of Conduct and are at the heart of managing risk well.
We are an equal opportunities employer, and ensure that no applicant is subject to less favourable treatment on the grounds of gender, gender identity, marital status, race, colour, nationality, ethnic or national origins, age, sexual orientation, socio-economic background, responsibilities for dependants, physical or mental disability. The Bank selects candidates for interview based on their skills, qualifications and experience.
We strive to ensure that our recruitment processes are accessible for all candidates and encourage any candidates to tell us about any adjustment requirements.
Job Band:
H4
Shift:
Hours Per Week:
35
Weekly Schedule:
Referral Bonus Amount:
0