Lab Services Network Engineer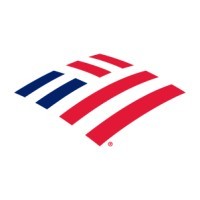 Bank of America
IT
Charlotte, NC, USA
Posted on Tuesday, April 18, 2023
Job Description:
At Bank of America, we are guided by a common purpose to help make financial lives better through the power of every connection. Responsible Growth is how we run our company and how we deliver for our clients, teammates, communities and shareholders every day.
One of the keys to driving Responsible Growth is being a great place to work for our teammates around the world. We're devoted to being a diverse and inclusive workplace for everyone. We hire individuals with a broad range of backgrounds and experiences and invest heavily in our teammates and their families by offering competitive benefits to support their physical, emotional, and financial well-being.
Bank of America believes both in the importance of working together and offering flexibility to our employees. We use a multi-faceted approach for flexibility, depending on the various roles in our organization.
Working at Bank of America will give you a great career with opportunities to learn, grow and make an impact, along with the power to make a difference. Join us!
Job Description:
Responsible for tool and service designs within a technical domain that enable business strategies in accordance with architectural governance, standards and policies. Primary contributor to the creation of infrastructure tools and their integration as an infrastructure service. Facilitates deployment of technical solution by developing templates, playbooks and automation to be used during implementation. Infrastructure Engineer II consistently looks for opportunities to improve the reliability and efficiency when implementing and maintaining infrastructure tools and/or services. This engineer embraces the culture that drives innovation and continuous improvement.
Overview:
Bank of America is seeking an FTE within the Innovation Lab Services team, with proven expertise in managing complex network systems programs and delivering on complex initiatives. This role will have a critical part in shaping the future of the Bank of America Innovation Lab Services with Lab as a Service Network and Platform Environment automation.
The Bank of America Technology Infrastructure Innovation Lab team is a shared services team that provides Lab as a Service and Technology Certification services to Bank's Architecture, Engineering, and Operations teams in support of Proof of Concept, Tests and Certification functions for new Technology products and solutions.
Our Innovation labs are leveraged across our internal optical, packet data, security, network, compute, virtualization, automation, storage, and real time collaboration product towers to certify all aspects of daily tasks in addition to validating highly complex technology solutions. The staff resources working in this position will be responsible for design, build, Automate, and operate next generation solutions for all Innovation labs providing Lab as a Service to our internal customers.
Required Skills:
Strong knowledge of Enterprise Routing and Switching protocols including but not limited to MPLS, BGP, EIGRP protocols
Demonstrated in-depth knowledge of LAN/WAN/Compute/Storage/Linux/Windows and Python Scripting
Strong hands-on knowledge of Linux, Windows, Active Directory, VMware ESXi
Experience with configuration and support experience in a complex multi-layered network environment
Excellent customer service skills including reporting, organization, written and oral communication and task prioritization
Must be highly motivated and a self-directed individual
Participate in cross-functional teams and ability to work effectively in a geographically dispersed team
Experience working under tight deadlines and high-pressure environment
Capable of quickly learning new technologies and procedures, as well as being willing to train others in procedures mastered as part of implementations
Experience with Infrastructure as Code and Automation
Knowledge of programming/scripting languages: Python, Visual Basic
Understands complex interconnectivity, topology and relationships of client server, virtualization, containers, Private, and Public Cloud environments
Use of configuration management systems such as Ansible, Ansible Tower, etc.
Given that network automation is a maturing technology discipline, the ability to quickly pick up new technology concepts is desired over extensive experience with existing network technologies
Ability to work independently and within a distributed global team
Desired Skills:
BA or BS in Telecommunications, Information Systems, Electrical Engineering, Data Communications or Computer Science
Knowledge and experience with network technologies such as: Switching, Routing, Application Delivery, Firewalling, Proxy, DNS, Time services, SDN, Overlay Networking
Cloud, Virtualization and Network Function Virtualization Experience
Python Programing, application development, and working with highly technical engineers
Experience with network traffic generation tools and lab automation tools
Cisco CCNP/CCNDP/CCIE Certifications
VMware VCP/VCAP/VCDP Certifications
Job Band:
H5
Shift:
1st shift (United States of America)
Hours Per Week:
40
Weekly Schedule:
Referral Bonus Amount:
0