Wealth Management Client Associate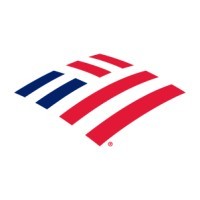 Bank of America
Accounting & Finance
Gilbert, AZ, USA
Posted on Wednesday, April 19, 2023
Job Description:
Business Overview
Merrill Wealth Management is a leading provider of comprehensive wealth management and investment products and services for individuals, companies, and institutions. Merrill Wealth Management is one of the largest businesses of its kind in the world specializing in goals-based wealth management, including planning for retirement, education, legacy, and other life goals through investment advice and guidance.
Merrill's Financial Advisors and Wealth Management Client Associates help clients pursue the life they envision through a personal relationship with their advisory team committed to their needs. We believe trust comes from transparency. Our trusted advisory teams are equipped with access to the investment insights of Merrill coupled with the banking convenience of Bank of America.
At Merrill, we empower you to bring your whole self to work. We value diversity in our thoughts, business, and within our employees and clients. Our Wealth Management team represents an array of different backgrounds and bring their unique perspectives, ideas and experiences, helping to create a work community that is culture driven, resilient, results focused and effective.
Join the Team
We're looking for the next generation of Wealth Management Client Associates (WMCA), who will be working with one or more of our 14,000 Professional Financial Advisors to provide service support for their teams and our clients. From day one, you'll receive training from our award-winning Academy at Merrill, including hands-on practice, personalized coaching and dedicated support throughout your on-boarding experience. With demonstrated success, you'll have the opportunity to advance into new roles, with unlimited opportunity to grow throughout the firm. Our Academy will support you with dedicated programs, tools and resources throughout your career journey.
This role is an instrumental component of a successful practice. The WMCA builds strong and lasting relationships with clients and is often the most frequent point of contact on the advisory team. In the WMCA role, you will:
Have the opportunity to maintain or gain industry licenses and registration.

Work with highly affluent clients around the world; Lead end-to-end onboarding and maintenance activities for new and existing clients.

Provide products and services to each client, working with cross line of business partners

Use creativity to tackle complex problems; Manage client servicing requests and account maintenance; Use multiple communication methods to ensure a consistent and exceptional client service experience.

Act as a key team member leading our clients' digital experience with the firm; Create ease of access and interaction, while protecting their privacy and security

Drive routines that are effective and efficient; Use Salesforce to track all client and partner activities

Find opportunities to innovate every day
Education and/or Experience:
2+ years post high school education and/or 4+ years of professional or relevant internship experience; Undergraduate degree a plus

Product Knowledge: Foundational knowledge of investment and banking products preferred
Desired Skills:
Personal: Energetic and self-motivated; Coachable; Flexible in thoughts and activities; Enjoys a fast-paced environment with changing and evolving responsibility; Detailed oriented; Invested in personal development

Client Relationships: Consistently pursues excellence; Friendly; Creates client confidence; Works quickly to fulfill client needs; Delivers complex solutions; Able to simplify processes for clients; Frequent communication; Exercises an abundance of discretion with sensitive information

Technology: Microsoft Word, Excel and PowerPoint; Salesforce a plus

Communication: Confident and articulate verbal and written communication
As a Wealth Management Client Associate, you can look forward to
Ongoing professional development to deepen your skills and optimize your expertise as the industry evolves and changes

Resources and dedicated support to help you reach your full potential throughout your career

A benefits program designed to meet the diverse needs of our employees at every stage of their life and help them plan for tomorrow

Working with industry leading technology

Progressive workplace practices and initiatives that promote inclusion.
We'll help you
Build a successful career at Bank of America Merrill Lynch through world-class training and on-boarding programs that set you up for success.

Grow in your current role through one-on-one coaching from Academy managers who are invested in your success and training programs that help you excel, build new skills or take on additional responsibility.

Continuously learn and advance your career goals through intentional career paths to the next best role.

Use resources and innovative technologies to optimize the client experience.

Confidently build relationships with clients by using a defined consultative questioning approach that will help you gain in-depth knowledge of clients' financial life priorities and connect them to our solutions that meet their financial goals.

Expand your business knowledge and network by partnering with experts in consumer, small business and lending.

Become an expert in using digital resources and technologies to optimize the client's digital preferences.
We're a culture that
Believes in responsible growth and is dedicated to supporting the communities we serve.

Provides continuous training and developmental opportunities to help people achieve their goals, whatever their background or experience.

Believes diversity makes us stronger, so we can reflect, connect to and meet the diverse needs of our clients and customers around the world.

Is committed to advancing our tools, technology, and ways of working. We always put our clients first to meet their evolving needs.
Please be advised that under current company policy, Merrill does not sponsor a visa petition or other work authorization, nor will the company provide relocation assistance, for this position.
Job Band:
H7
Shift:
1st shift (United States of America)
Hours Per Week:
37.5
Weekly Schedule:
Referral Bonus Amount:
1500