Trust Officer II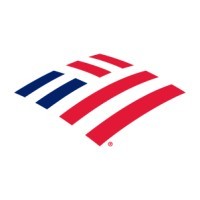 Bank of America
San Diego, CA, USA
Posted on Thursday, April 20, 2023
Job Description:
At Bank of America, we are guided by a common purpose to help make financial lives better through the power of every connection. Responsible Growth is how we run our company and how we deliver for our clients, teammates, communities and shareholders every day.
One of the keys to driving Responsible Growth is being a great place to work for our teammates around the world. We're devoted to being a diverse and inclusive workplace for everyone. We hire individuals with a broad range of backgrounds and experiences and invest heavily in our teammates and their families by offering competitive benefits to support their physical, emotional, and financial well-being.
Bank of America believes both in the importance of working together and offering flexibility to our employees. We use a multi-faceted approach for flexibility, depending on the various roles in our organization.
Working at Bank of America will give you a great career with opportunities to learn, grow and make an impact, along with the power to make a difference. Join us!
Trust Officer II
Business Overview
Bank of America Private Wealth Management is a leading private wealth management organization providing vast resources and customized solutions to help meet clients' wealth structuring, investment management, banking and credit needs. Clients are served by teams of experienced advisors offering a range of financial products and services, including investment management, financial and succession planning, philanthropic and specialty asset management, family office services, custom credit solutions, financial administration and family trust stewardship.
The Private Bank as part of the Global Wealth and Investment Management unit of Bank of America, N.A., which is a global leader in wealth management, private banking and retail brokerage. Employs more than 4,100 professionals and maintains 135 offices in 33 states.
Job Description
The Trust Officer is an experienced, well-rounded fiduciary professional who will partner with Private Client Advisors in closing new business and provide advisory consultation to clients.
* Proactively identify and harvest opportunities to deepen relationships within current client base
* Meet with key clients periodically to maintain relationships and identify issues / new business opportunities, and provide trust, estate, and wealth transfer planning advice
* Proactively engage other specialists within the Private Bank to best meet client needs (wealth strategists, Office of Chief Fiduciary, etc.)
* Proactively identify and resolve client issues
* Oversee all administration activities
* Document interpretation
* Oversee risk management activities
* Identify at-risk clients; proactively resolve issues / meet with at-risk clients as needed to drive retention
* Handle all administrative TASQs on assigned account
Qualifications / Desired Skills:
* Fiduciary professional with CTFA, CFP, AEP, JD, or CPA or related degrees
* Minimum of 2 years of trust administration and estate planning experience
Key Attributes / Competencies:
* Technical expertise in the areas of trust administration, fiduciary law, and estate and wealth transfer planning
* Initiative/proactive approach to problem solving
* Creative though prudent approach to providing solutions within Bank's risk/reward profile
* Good people/partner communication skills / team player
* Knowledge of policies, procedures, regulatory requirements
* Ability to communicate and connect with high net worth clients
Job Band:
H5
Shift:
1st shift (United States of America)
Hours Per Week:
40
Weekly Schedule:
Referral Bonus Amount:
0