Treasury Solutions Officer II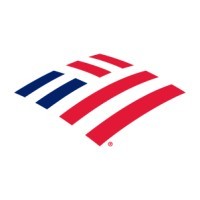 Bank of America
Accounting & Finance
Houston, TX, USA
Posted on Friday, April 21, 2023
Job Description:
This role is responsible for the delivery of integrated treasury solutions to clients/prospects that may be US or global. Key responsibilities include actively managing and pursuing treasury revenue streams along with increasing product penetration across an assigned portfolio and partnering closely with client-facing teammates to consult on sales opportunities, as well as providing product expertise to deliver the best possible solution that meets the objectives of the client/prospect.
​The TSO will partner with Relationship Bankers, GTS Product Sales Specialists and others across the enterprise to develop and deliver customized treasury solutions that meet client objectives.
The TSO:
Drives and is accountable for revenue growth, profitability, client planning, client calling, portfolio development, pricing strategy, and proposal and presentation development and delivery.
Leads pricing and negotiation discussions with the client for treasury products to optimize relationship profitability for the portfolio.
Focuses on client relationship development, from growth of new client relationships to deepening existing relationships through the thoughtful identification of client needs.
Maintains a strong client focus, treasury industry expertise, client sub-sector expertise and a broad understanding of bank structure and the operational aspects of global cash management products and services.
Coaches and mentors Treasury Analysts and works with Servicing and Implementation teams to support client needs and deliver solutions.
Manages an open line of communication with core team members to ensure all are kept informed of updated client news, treasury product changes, and industry knowledge.
Required Skills:
Inclusive and Inspiring:

Seeking motivating team players who value collaboration, celebrating shared success and who actively seek and appreciate diverse thoughts and backgrounds
Authentic and Passionate:

Seeking highly engaged teammates whose intensity and intentions align and are enthusiastic about the work we are doing for our clients and in our communities
Innovative and Curious:

Seeking teammates with out-of-the box ideas and solutions, who embrace change with a future-forward mindset, and are looking to challenge the status quo
Confident and Agile:

Seeking strong communicators who value giving and receiving feedback, easily build relationships, and who are quick thinking, flexible, and always learning and sharing knowledge
Successful history of direct treasury management sales experience. Broad and deep familiarity with global treasury management products, services and trends.
Proven business development and relationship management skills with a corporate client set.
Excellent verbal and written communication and presentation skills. Proven negotiation and active listening skills. Strong executive presence.
Adept at critical and strategic thinking and problem resolution.
Strong business/financial acumen.
Successfully maneuvers through the enterprise, engaging partners and escalating as needed. Demonstrates the ability to foster strong partnerships within the core team.
Effectively manages competing priorities in an organized fashion while maintaining a consistent high level of client satisfaction.
Collaborative approach to business in support of close team environment. Able to effectively work as an individual contributor as well as a close team member in a fast paced environment.
Effectively manages risk while balancing the needs of the client, the team, and the bank.
Ability to travel 10% out of town, 50% local travel
B.S. or B.A. in finance, accounting, management, or another undergraduate degree
Desired Skills:
Intrinsically motivated to continuously improve processes and one's own education​
Ability to lead small groups while effectively delegating tasks
Exercises the desire to mentor and sponsor other Associates
Certified Treasury Professional certification or equivalent
At Bank of America, we are guided by a common purpose to help make financial lives better through the power of every connection. Responsible Growth is how we run our company and how we deliver for our clients, teammates, communities and shareholders every day.

One of the keys to driving Responsible Growth is being a great place to work for our teammates around the world. We're devoted to being a diverse and inclusive workplace for everyone. We hire individuals with a broad range of backgrounds and experiences and invest heavily in our teammates and their families by offering competitive benefits to support their physical, emotional, and financial well-being.

Bank of America believes both in the importance of working together and offering flexibility to our employees. We use a multi-faceted approach for flexibility, depending on the various roles in our organization.

Working at Bank of America will give you a great career with opportunities to learn, grow and make an impact, along with the power to make a difference. Join us!

Job Description:
This role is responsible for the delivery of integrated treasury solutions to clients/prospects that may be US or global. Key responsibilities include actively managing and pursuing treasury revenue streams along with increasing product penetration across an assigned portfolio and partnering closely with client-facing teammates to consult on sales opportunities, as well as providing product expertise to deliver the best possible solution that meets the objectives of the client/prospect.

Responsibilities:
• Drives responsible revenue and balance sheet growth, profitability improvement, client calling and planning, portfolio development, pricing strategy, proposal responses, and leading client facing treasury presentations
• Partners with bankers and product specialists across the enterprise to develop customized treasury solutions by identifying solutions based on client-focused cost/benefit analysis and bank-focused profitability analysis
• Leads pricing and negotiation discussions with the client for treasury management products to optimize relationship profitability and YoY growth
• Consults within the Client Management Process (CMP) that focuses on client relationship development from growth of new client relationships to deepening existing relationship through thoughtful identification of client needs
• Fosters digital adoption by driving mobile, digital and real time payments adoption and manages strategic dialogues around key client centric issues — leveraging best practices, peer benchmarking, industry data analytics and solutioning positioning
• Leads, coaches and develops Treasury Sales Analysts (TSA) and more junior Treasury Sales Officers (TSO) and Treasury Sales Client Officers (TSCO) in day-to-day support of client deliverables
• Maintains a strong client focus, treasury industry expertise, client subsector expertise and broad understanding of bank structure

This position may also have responsibilities for managing associates. At Bank of America, all managers at this level demonstrate the following responsibilities, in addition to those specific to the role, listed above.

Managerial Responsibilities:
• Diversity & Inclusion: Model an inclusive environment for employees and clients, aligned to company D&I goals.
• Manager of Process & Data: Demonstrate deep process knowledge, operational excellence and innovation through a focus on simplicity, data-based decision making and continuous improvement.
• Enterprise Advocate: Communicate enterprise decisions, purpose and results, and connect to team strategy, priorities and contributions.
• Risk Manager: Ensure proper risk discipline, controls and culture are in place to identify, escalate and debate issues.
• People Manager & Coach: Provide inspection, coaching and feedback to motivate, differentiate and improve performance.
• Financial Steward: Actively manage expenses and budgets in alignment with objectives, making sound financial decisions.
• Enterprise Talent Leader: Assess talent and build bench strength for roles across the organization.
• Driver of Business Outcomes: Deliver results by effectively prioritizing, inspecting and appropriately delegating team work.

Skills:
• Advisory Sales
• Consulting
• Presentation Skills
• Business Analytics
• Customer Focus
• Collaborating
• Design Thinking
• Problem Solving
• Relationship Building
• Treasury Product and Solutions
• Relationship Building
• Establishing Trust
• Teamwork
• Oral Communication
• Microsoft Office Suite
Job Band:
H4
Shift:
1st shift (United States of America)
Hours Per Week:
40
Weekly Schedule:
Referral Bonus Amount:
0