Business Control Manager - GB & GM AML High Risk Detection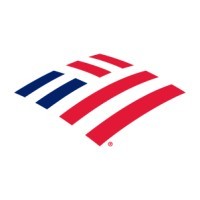 Bank of America
Multiple locations
Posted on Monday, April 24, 2023
Job Description:
Job Title: GB & GM AML High Risk Detection - Sr Business Control Specialist
Corporate Title: Director
Location: Dublin
Company Overview:
At Bank of America, we are guided by a common purpose to help make financial lives better through the power of every connection. Responsible Growth is how we run our company and how we deliver for our clients, teammates, communities and shareholders every day.
One of the keys to driving Responsible Growth is being a great place to work for our teammates around the world. We're devoted to being a diverse and inclusive workplace for everyone. We hire individuals with a broad range of backgrounds and experiences and invest heavily in our teammates and their families by offering competitive benefits to support their physical, emotional, and financial well-being.
Bank of America believes both in the importance of working together and offering flexibility to our employees. We use a multi-faceted approach for flexibility, depending on the various roles in our organization.
Working at Bank of America will give you a great career with opportunities to learn, grow and make an impact, along with the power to make a difference. Join us!
Role Description:
We have an exciting opportunity within our High Risk Detection team for a leader who will be responsible for end-to-end orchestration of our process controls and target state operating model. We are looking for a strong leader with the right level of experience, ability to challenge and influence stakeholders at all levels in the organization, and with excellent analytical and critical thinking skills, and a process improvement mind-set. Directly supports the program's strategic direction, transformation efforts and process driven culture.
Responsibilities:
Process analysis, process modelling and process governance for the High Risk Detection Team

Ability to challenge our existing processes through effective testing and/or process monitoring, aligning metrics and process controls to shape our transformation efforts

Evaluate current state, impact to change and end-to-end target state visualization from requirements to implementation and post adoption monitoring and testing

Provide end-to-end view of processes within business functions with proper identification of hand-offs and process connectors

Support the Teams short-and-long term strategy

Supports a strategy of continuous improvement and acts as liaison with Change Management and Process Design executives.

Prepare presentations and process overview utilizing models and complementary data to assist leaders in process re-engineering activities

Consolidates impacts to our metrics and works with our functional leaders to build target controls and metrics linked to our Process inventory
What we are looking for:
Experienced in process/program management related experience ideally in AML and/or Global Operations processes

Track record of successfully leading initiatives and Operational Excellence Programs with ability to identify opportunities from a process efficiency perspective

Strong leaderships skills with the ability to influence stakeholders at all levels with clear and concise presentation

Critical thinking skills – ability to assess quantitative and qualitative data to identify key themes that require deeper analysis and assessment
Skills that will help:
Strives to bring new thoughts and ideas to teams to drive innovation and unique solutions

Believes in value of diversity so we can reflect, connect, and meet the diverse needs of our clients and employees around the world

Creativity – able to look at a problem from a new perspective and to develop new ideas and solutions

Ability to understand new technologies, intellectually curious.
Benefits of working at Bank of America

Ireland
Private healthcare for you and your family plus an annual health screen to help you manage your physical wellness with the option to purchase a screen for your partner

Competitive pension plan, life assurance and group income protection cover if you become unable to work as a result of a disability or health reasons

20 days of back-up childcare including virtual tutoring and 20 days of adult-care per annum

Ability to change your core benefits as well as the option of selecting a variety of flexible benefits to suit your personal circumstances including access to a wellbeing account, travel insurance, specified illness cover etc

Use of a flex fund to use towards benefits

Access to free counselling through an Employee Assistance Programme and virtual GP services

Opportunity to donate to charities of your choice directly through payroll and the bank will match your contribution

Opportunity to join our Arts & Culture corporate membership programme and receive discounted entry to some of the UK and Ireland's most iconic cultural institutions

Opportunity to give back to your community, develop new skills and work with new groups of people by volunteering in your local area
Mandatory Bank of America
Good conduct and sound judgment is crucial to our long term success. It's important that all employees in the organisation understand the expected standards of conduct and how we manage conduct risk. Individual accountability and an ownership mind-set are the cornerstones of our Code of Conduct and are at the heart of managing risk well.
We are an equal opportunities employer, and ensure that no applicant is subject to less favourable treatment on the grounds of gender, gender identity, marital status, race, colour, nationality, ethnic or national origins, age, sexual orientation, socio-economic background, responsibilities for dependants, physical or mental disability. The Bank selects candidates for interview based on their skills, qualifications and experience.
We strive to ensure that our recruitment processes are accessible for all candidates and encourage any candidates to tell us about any adjustment requirements.
Job Band:
H4
Shift:
Hours Per Week:
35
Weekly Schedule:
Referral Bonus Amount:
0