Infrastructure Engineer Lead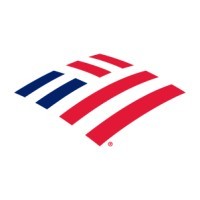 Bank of America
Other Engineering
Multiple locations
Posted on Thursday, April 27, 2023
Job Description:
At Bank of America, we are guided by a common purpose to help make financial lives better through the power of every connection. Responsible Growth is how we run our company and how we deliver for our clients, teammates, communities and shareholders every day.
One of the keys to driving Responsible Growth is being a great place to work for our teammates around the world. We're devoted to being a diverse and inclusive workplace for everyone. We hire individuals with a broad range of backgrounds and experiences and invest heavily in our teammates and their families by offering competitive benefits to support their physical, emotional, and financial well-being.
Bank of America believes both in the importance of working together and offering flexibility to our employees. We use a multi-faceted approach for flexibility, depending on the various roles in our organization.
Working at Bank of America will give you a great career with opportunities to learn, grow and make an impact, along with the power to make a difference. Join us!
Job Description Summary
Participates in design, development and implementation of systems engineering activities, to include OS technical support, systems programming, and data center capabilities. Responsible for components of complex engineering and/or analytical tasks and activities. Assists in establishment of input/output processes and working parameters for hardware compatibility and coordination of subsystems design and integration of total system. Serves as a fully seasoned/proficient technical resource.
Serves in a team leadership role providing tech knowledge, assignments to and oversight of Infrastructure Engineers to ensure quality and compliant software lifecycle management and project deliverables. Will influence and direct activities of a team related to special initiatives or operations. Provides input on staffing, budget, and personnel. Typically, 15 or more years of systems engineering experience with 10 or more years in a team lead or project management role. This role will require some off-hours and weekend work as well as rotation in 24 x 7 ONCALL support.
Job Description
The Mainframe z/OS System Engineer Lead will support Mainframe Services z/OS Program Products Engineering.
Participates in design, development and implementation of systems engineering activities, to include mainframe operating system technical support, systems programming, and data center capabilities support.
Serves as a seasoned/proficient technical resource; provides tech knowledge and capabilities as team member and individual contributor.
This individual will demonstrate a high level of technical expertise within one or more technical domains. They also demonstrate the ability to decompose issues or objectives into units of work that can be assigned to other team members. They advocate and advance more efficient solution delivery practices and evangelize great design, engineering, and organizational practices.
The successful candidate will have demonstrated expertise in solution design across multiple technologies and building business-technology relationships through aligning business goals and strategy with technology implementation.
Responsibilities include
Installation, maintenance and support of IBM and ISV program products for z/OS and major subsystems such as IMS, CICS or DB2.

Provide problem determination and resolution with the ability to investigate and analyze information and to draw conclusions.

Provide system-level support of multi-user operating systems, hardware and software tools, including installation, configuration, maintenance, and support of these systems.

Identify alternatives for optimizing computer resources.

Collect information to analyze and evaluate existing or proposed systems.

Research, plan, install, configure, troubleshoot, maintain, and upgrade hardware and software interfaces with the operating system.

Work as a team member with other technical staff, such as networking, storage, middleware to ensure compatibility between systems.

Write and maintain system documentation.

Responsible for matching current technology with the needs of the company.
Required Skills:
Strong understanding and possess working knowledge of IBM Mainframe z/OS operating system, control, structure, logic, security.

15 or more years of experience in mainframe systems programming role.

Experience with IBM z/OS system and subsystem software and components with experience to support, develop and enhance tools and methodologies for managing large scale global deployment.

Must be proficient with problem determination, analysis, and resolution.

Extensive understanding of IBM zEnterprise server hardware and facilities

Strong knowledge and experience with SMP/E, JES2, JCL, ISPF dialog management, REXX.
​
Any Certified training in the following topics should be highlighted by the applicant.
SMP/E

Planning for z/OS

z/OS Installation

z/OS Configuration and Customization

z/OS Maintenance Best Practices

z Systems Hardware / Architecture

Parallel Sysplex Clustering

TSO / ISPF / USS

Job Control Language (JCL)

Batch and JES2 / JES3

Security (SAF) / RACF

z/OS Performance Basics

Workload Manger (WLM)

z/OS Operations and Commands

Transaction Management

Database Management

Networking (Communications Server)

WebSphere Messaging and Queuing

HTTP Server

WebSphere Application Server

Business Continuity / Disaster Recovery

Project Management
Desired Skills
Experience with and ability to code, diagnose and support IBM Assembler programs

Experience with System Automation, Performance Monitoring, Communication Server, CICS, DB2, IMS, WMQ, Batch Scheduling, Change Management, Storage Management, ISPF dialog development HTML

Information Technology degree and/or technology certifications preferred or substantial equivalent experience.
​
Job Band:
H5
Shift:
1st shift (United States of America)
Hours Per Week:
40
Weekly Schedule:
Referral Bonus Amount:
0