Global Financial Crimes Money Laundering Reporting Officer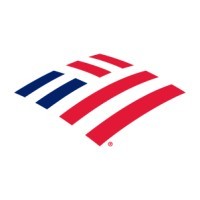 Bank of America
Accounting & Finance
Toronto, ON, Canada
Posted on Friday, April 28, 2023
Job Description:
Bank of America is one of the world's largest financial institutions, serving individual consumers, small and middle market businesses, and large corporations with a full range of banking, investing, asset management and other financial and risk-management products and services. Following the acquisition of Merrill Lynch on January 1, 2009, Bank of America is among the world's leading wealth management companies and is a global leader in corporate and investment banking and trading across a broad range of asset classes serving corporations, governments, institutions, and individuals around the world. In Canada, Bank of America has a strong market position on which to continue to build, as well as a clear commitment to the market.
Description

The Global Financial Crimes ("GFC") Money Laundering Reporting Officer (MLRO) executes substantive money laundering, economic sanctions and fraud compliance and operational risk practices relevant to the manager's specific area of responsibility. The GFC MLRO is accountable for the requirements of the Global Compliance and Financial Crimes Enterprise Policies, Compliance and Operational Risk Management Program ("CORM Program"), the Global Compliance - Enterprise Policy, the Operational Risk Management – Enterprise Policy (collectively "the Policies") and the Enterprise Fraud Risk Management Standard and works directly or through compliance officers for the Front Line Units ("FLUs") and Control Functions ("CFs") to complete those requirements.
The GFC MLRO proactively engages with other Chief Compliance and Operational Risk ("C&OR") officers, including horizontal coverage owners and Enterprise Areas of Coverage ("EAC"), to provide comprehensive oversight of FLU/CF activities. This role develops and maintains a global coverage plan which defines the scope and risk-based focus of the second line's risk management activities. The GFC MLRO prepares materials for C&OR regulatory exams/audits/inquiries and may provide consultation to business leaders in preparation for FLU/CF regulatory exams/audits/inquiries. The GFC MLRO also contributes as a manager responsible for providing leadership direction to attract, assess, develop, motivate and retain a team or may act as an individual contributor.
Responsibilities
Conducting financial crimes risk assessments when required by either GFC- or local regulatory requirements

Identifying, building and executing appropriate monitoring and testing activities

Identifying and reporting any matter relating to the implementation or execution of the Company's Financial Crimes Compliance Policy and Standards, as applicable, to the Financial Crimes - Executive

The provision of meaningful management information, including review and production of Key Risk Indicators and Key Performance Indicators

Leading the completion and timely submission of any regulatory reporting required under the legal framework of the jurisdiction

Lead or handle, as applicable, any regulatory examination conducted by a regulator in the jurisdiction for which the MLRO is responsible, in line with the Company's Regulatory Exam Standards

Leading and overseeing the GFC training curriculum for Canada

Specific Accountabilities relating to Investigations. MLROs are accountable for analyzing, investigating and resolving any investigative case assigned to them by the GFC Financial Intelligence Unit (FIU), as defined by regional or local practices
Required Skills
Educated to degree level or having equivalent experience

At least 10 years of anti-money laundering / financial crimes experience in a similar or related role in a financial institution, legal or consultancy firm or with a regulatory or government authority

Sound risk management skills and an ability to apply discernment, take decisions when required and to escalate concerns when necessary

Excellent written and verbal communication skills and solid influencing capability across all levels of management including very senior management and board levels and with regulators

Ability to synthesize laws, rules and regulations into practice

Legal, Compliance or Regulatory qualifications are helpful

Excellent relationship management skills

Make decisions in a rapidly changing environment

Project management skills

Ability to self-identify priorities, deliver to deadline and handle challenging demands and partners

Great teammate, willing to interact and discuss issues in a team environment, and take pride in your work

An established network in the Canadian regulatory and AML community is desired
What Bank of America Offers?
Bank of America embodies a culture that extends from how we think, to how we behave, and to how we measure performance. By achieving excellence - in everything we do, every time we do it - we deliver the full value of Bank of America for our clients, our shareholders and our employees.
Bank of America places a high value on talent and on maintaining a culture defined by meritocracy. For these reasons, it is deeply committed to professional development, opportunity and accountability at all levels of the organization.
Bank of America is an Equal Opportunity Employer.
Bank of America encourages applications from all qualified individuals. Applicants with disabilities may notify us of any accommodations needed to support your participation in the recruitment process. We wish to thank all applicants for their interest and effort in applying. Please be aware that only candidates selected for interviews will be contacted for this position.
Job Band:
H4
Shift:
Hours Per Week:
37.5
Weekly Schedule:
Referral Bonus Amount:
0