Operations Professional Markets - Refresh Anti Money Laundering Charlotte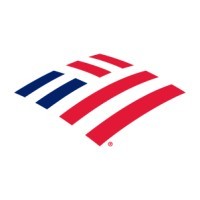 Bank of America
Operations
Charlotte, NC, USA
Posted on Friday, April 28, 2023
Job Description:
At Bank of America, we are guided by a common purpose to help make financial lives better through the power of every connection. Responsible Growth is how we run our company and how we deliver for our clients, teammates, communities and shareholders every day.
One of the keys to driving Responsible Growth is being a great place to work for our teammates around the world. We're devoted to being a diverse and inclusive workplace for everyone. We hire individuals with a broad range of backgrounds and experiences and invest heavily in our teammates and their families by offering competitive benefits to support their physical, emotional, and financial well-being.
Bank of America believes both in the importance of working together and offering flexibility to our employees. We use a multi-faceted approach for flexibility, depending on the various roles in our organization.
Working at Bank of America will give you a great career with opportunities to learn, grow and make an impact, along with the power to make a difference. Join us!
Anti-Money Laundering (AML) Know Your Customer/Client Due Diligence (KYC/CDD) is part of the Global Operations organization and is responsible for client AML/KYC refresh globally. The team supports the business in completing AML/KYC due diligence checks as well as maintaining client records.

Primary responsibilities of the Operations Professional Markets will include:
Conducting client due diligence (CDD) and enhanced due diligence (ECDD) in accordance with internal policies, procedures and regulatory guidelines aligned to more complex Jurisdictions and/or client structures.
Review of refresh requirements for assigned jurisdiction in line with related Client Identification Profile (CIP)/CDD Procedures to ensure adequacy and accuracy before the requirements are sent to the client.
Liaise with sales/ client outreach teams to obtain and validate correct documentation to fulfill refresh requirements
Perform client refresh through the review of client documentation, vendor databases and data entered into proprietary systems to Ensure all refresh requirements are met
Ensure all jurisdictional regulatory requirements related to KYC are adhered to
Support business with KYC related queries and requests
Participate in remediation, internal/external Audits
Required Skills:
2+ years financial services experience, with at least one year of AML and/or KYC experience
Documented experience performing in a process-oriented production environment that changes periodically
Appropriately identify and escalate risk
Expert experience with MS Office Suite (Excel/Word/Outlook/Access)
Proven ability to work in a team environment
Proven ability to organize work, prioritize tasks and handle multiple assignments simultaneously
Proven ability to successfully meet tight deadlines while ensuring data accuracy and integrity
Proven ability to work and execute with minimal supervision or remote management
Excellent verbal and written communications skills
Desired Skills:
Anti Money Laundering (AML) Know Your Customer/Client Due Diligence (KYC/CDD) experience
College degree (Associates or higher) or comparable work experience
Enterprise job code summary overview
Provides technical and analytical support in a global markets operations function for one or more operations product areas. Responsible for the analysis and resolution of complex operations problems and initiatives requiring exceptional handling and/or coordination of multiple operational and/or product specialists to resolve. May manage projects and/or the introduction of new initiatives, systems, products/services and processes, coordinating necessary expertise across multiple operations functions and/or products. As a technical expert, may also function as an informal team lead, providing work direction and technical guidance to less experienced employees in resolving complex transactions and operational problems. Requires extensive experience in an operations support function with thorough working knowledge of fundamental business structure and operational aspects for specific transactions and products. As a technical expert, will consult on a wide variety of topics across functional and business support lines.
Job Band:
H5
Shift:
1st shift (United States of America)
Hours Per Week:
40
Weekly Schedule:
Referral Bonus Amount:
0