PARKS/RECREATION SPECIALIST (SUMMER CAMP COUNSELOR)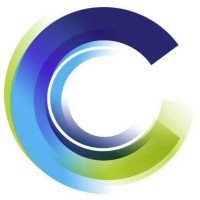 City of Cincinnati
Legal
Cincinnati, OH, USA
Posted on Tuesday, September 12, 2023
Print (https://www.governmentjobs.com/careers/cincinnati/jobs/newprint/3883177)
Apply

PARKS/RECREATION SPECIALIST (SUMMER CAMP COUNSELOR)
Salary
$25,896.00 - $31,824.00 Annually
Location
Ohio 45202, OH
Job Type
Part-time Unclassified
Job Number
23-00102(PT)
Department
Parks
Opening Date
01/21/2023
Closing Date
10/31/2023 11:59 PM Eastern
Description
Benefits
Questions

General Statement of Duties
To educate people of all ages and backgrounds about the ecological relationships, natural resources and items/sites of historical importance found in Cincinnati parks; to assist in protecting the ecology and habitats within the parks; and to assist in the development and implementation of nature education programs within the Cincinnati Parks.
Park and Recreation Specialist:Summer Camp Counselor
This individual will be responsible for planning and designing both indoor and educational programs. The position includes, but is not limited, to leading and teaching campers about the natural world around them. The summer program is mostly outdoors and incudes playing outdoor games, creating innovative art activities with children of all ages and backgrounds.
This position may assist with maintaining a nature center, and its collections, displays and live animals, and habitat preservation projects within Cincinnati Parks.
Must be available to workMonday, June 5, 2023 – Friday August 4, 2023.
Staff will work with campers from preschool to older elementary school age.
Must be able to pass finger printing and police background check.
Summer hours: 20 to 40 hours per week during the summer months with occasional evening or Saturday hours will be required. Pre-school camps require less hours; grade school camps require longer hours per week.
Position may lead to part time, year around Naturalist position with dedicated performance and knowledge.
Minimum Qualifications (KSAs)


(Illustrative only. Any one position may not require all of the listed KSAs not do the listed examples include all the KSAs which may be required.)
Knowledge Of

Adequate knowledge of ecology and local cultural & natural history.
Teaching techniques needed to be responsible for the development and implementation of outdoor education programs.
Priority given to candidates with hands-on, natural history curriculum development experience.
Familiarity with a variety of electronic software such as Microsoft Word, Excel, PowerPoint, ect. and social media platforms

Ability To

Familiarity with a variety of electronic software such as Microsoft Word, Excel, PowerPoint, ect. and social media platforms
Communicate effectively with people of all ages, most especially children; well-developed verbal and written skills including the ability to communicate through multiple media (print, radio, TV, internet, etc.) with prior management approval.
Work a flexible schedule that includes some weekends, evenings and holidays.
Maintain an effective working relationship with the Nature Center staff, departmental staff and the general public.
Work independently as well as part of a team; work with people of diverse backgrounds.
Work with limited supervision and multitask.
Be creative, self-motivated and a quick learner.
Be reliable in attendance.
Demonstrate effective use of leadership techniques and sound judgment.
Maintain a positive, motivated work attitude; project energy and enthusiasm.
Maintain a professional impression in appearance, language and correspondence. Under the direction of the Full-Time Park Naturalist
Designs, assembles, and implements nature education programs. Conducts nature hikes, and presentations on ecology, biology, natural resource conservation, natural history and local history. Assists with creating program schedules and lesson plans
Assists with assembly of program supplies and equipment. Assists with inventory, ordering and maintenance of the same.
Assists the FT Park Naturalist in the research, development, planning and scheduling of new nature education programs. Assists in the modification of existing programs.
Demonstrates good organizational and administrative skills. Assists the FT Park Naturalist with daily administrative tasks such as money deposits, phone calls email correspondence and processing paperwork.
Assists in the programming at various Nature Centers, or in various Cincinnati Parks without Nature Centers, as required.
Assists in leading activities at department special events and other outreach activities to a variety of socio-economic groups that are non-traditional users of our programs and services.
Provides information about parks, park activities, and nature topics to park visitors and program participants. Refers visitors to an appropriate source if s/he cannot answer the question.
Relates to customers, colleagues and supervisors in a courteous, efficient and professional manner. Provides good customer service to park visitors, callers and program participants.
Assists in the training / development of entry level year-round staff, seasonal staff, interns and volunteers.
Follows safety procedures and maintains a safe environment / facility for staff and visitors. Recognizes potential hazards, both environmental and situational. Assists in securing the building at the end of the work day and as needed during work hours.
Assists in maintaining a Nature Center, its equipment and natural resources within the assigned park areas, including general cleaning of the nature center facility.
Assists in the care and maintenance of all living animals around the center. May assist in biotic inventories of park areas.
Participates as required in a variety of land management projects.
Assists with the creation of various displays and exhibits related to park education.
Works with individual volunteers or volunteer teams involved in nature education or habitat protection.
Assists with short and long range objectives/projects and the strategies and actions to achieve them.
Assists in marketing programs onsite and offsite of their assigned Nature Center.
Assists with solicitation of sponsorship and fundraising activities.
Assists with developing constructive and cooperative working relationships with community groups and other partnership organizations.
Takes advantage of opportunities to increase knowledge of Cincinnati parks, general nature/ecological information, and educational techniques.
Performs related duties as required. From time to time, this position may be assigned special duties by management.
Essential Functions in the absence of the Full-Time Park Naturalist:
Answers visitor requests, needs and alerts management to any complaints.
Performing daily administrative tasks such as money deposits, phone calls, email correspondence, processing paperwork, etc.
Prepares monthly reports and other required documentation such as newspaper articles, program summaries, etc. if FT Park Naturalist is absent for an extended period of time.
Attends community, special event and advisory meetings as a Nature Center liaison.
Exercises second level coordination of activities for volunteers and Program Leader staff. Plans and prioritizes work if needed.
Choose activities, create a schedule and lead large group educational programs.
This job description should not be construed as an all-inclusive statement of every task required of this position, but as a fair representation of the great majority of the work.

Required Education And Experience


At least one year of college with classes in the natural sciences, education or related areas is preferred.
Other Requirements


Completion of a degree in one of these studies is preferred.
Previous Experience Working With Children Is Required.


CPR and First Aid Certification is preferred.
Must be fingerprinted and be able to pass a police background check.
Must have valid Driver's License or valid State Identification.
Must be able to transport self to various work locations as required.
The below information is solely intended as a summary of the benefits available and is subject to change. Not all benefits listed are available for every position. Benefits can vary depending on applicable labor agreements and/or salary plan. For specific questions, contact the HR Contact indicated on the Job Posting.
The City of Cincinnati offers its employees competitive salaries and a comprehensive benefit package designed to actively attract and retain quality employees' to add additional value to the City of Cincinnati's workforce. A summary of these benefits for full-time employment is listed below. This is a general listing of benefits for all employees and is not intended to be a comprehensive listing for all bargaining units.
The City offers a variety of training programs, ranging from job-specific skills such as computer and equipment instruction, to helping supervisors improve their management techniques.
Equal Employment Opportunity
The City of Cincinnati is dedicated to providing equal employment without regard to race, gender, age, color, religion, disability status, marital status, sexual orientation or transgendered status, or ethnic, national or Appalachian origin, or on the basis of any other category protected under federal, state and local laws.
Holidays
The City of Cincinnati has 11 paid holidays annually that include:
New Year's Day
Martin Luther King Day
President's Day
Memorial Day
Juneteenth
Independence Day
Labor Day
Veterans' Day
Thanksgiving Day
Day after Thanksgiving
Christmas
Health Insurance
The City of Cincinnati 80/20 offers 3 medical plans to all full time City of Cincinnati employees and eligible dependents: the 80/20 PPO medical plan, the HDHP medical plan with an HSA contribution, and a Health Reimbursement Arrangement for those enrolled on another non-city eligible group plan.
Eligible Dependents Include


Legal Spouse or Equal Partner
Child (natural child, adopted child, and/or child who the group has determined is covered under a "Qualified Medical Child Support Order")
Step-child
Child for whom the employee or employee's spouse/equal partner is a legal guardian
Basic Life Insurance
A $50,000 Basic Life Insurance policy is paid for by the City for certain eligible employees. Full time employees not eligible for the City-paid basic life insurance policy are generally provided a similar benefit through their union group.
Supplemental Life, Long Term Disability, Accident & Critical Illness Insurance
Most full time City employees are eligible to participate in a supplemental life insurance program, a long term disability plan, and accident and critical illness insurance programs at their own expense. Premiums are determined by age, amount of coverage, and various additional factors.
Flexible Benefits Plans
Healthcare Flex Spending Account
City employees can participate in the Healthcare Flex Spending Account that can be used to pay out-of-pocket medical, prescription, dental, and vision care expenses for employees and family members.
Dependent Care Flex Spending Account
City employees can participate in a Dependent Care Flex Spending Account that can be used to pay work-related dependent care expenses. Participants can set aside money each year through pre-tax payroll deductions to pay for these expenses.
Transportation Expense Reimbursement Account
City employees can participate in a Transportation Expense Reimbursement Account (TERA) that can be used to reimburse expenses related to traveling to and from work. Participants can set-up a pre-tax payroll deduction up to an IRS regulated amount.
Healthy Lifestyles Program
City employees can voluntarily participate in a wellness incentive program that encourages and rewards employees and their spouses/equal partners for making positive choices for better health. The City of Cincinnati will contribute up to $300/year to a Health Reimbursement Account for each the employee and their spouse/equal partner for meeting specified program goals. These dollars can be used to offset qualified out-of-pocket medical expenses.
Integrated Health Reimbursement Arrangement (HRA)
This is a voluntary program that serves as an alternative healthcare option to traditional medical plans. If you have alternate group health coverage available to you through a spouse, equal partner, another job, or a non-city retirement plan, you may be eligible for this plan which reimburses you for the difference in premiums between the plans and your covered out of pocket expenses on the other plan.
Retirement Plan
The City provides a defined benefit pension plan for part-time and full-timeemployees. New hires and re-hired employees are required to participate in the City of Cincinnati's Retirement System (CRS), regardless of previous participation in an Ohio State pension system or any another state or federal pension system. CRS is funded by employer and employee contributions, and investment returns from plan assets. CRS provides retirement and health care benefits subject to eligibility requirements. The following groups are excluded from participation in CRS: Mayor and Members of City Council; Sworn Police & Fire; Police Recruits; and Rehired Ohio Police & Fire Retirees.
Deferred Compensation
As an Ohio government employer, the City offers employees the ability to participate in a 457(b) tax-deferred retirement savings plan. The City makes an annual match to your 457(b) of up to $750, or as otherwise specified in applicable regulations and union contracts.
01
By completing this supplemental evaluation you are attesting that the information you have provided is accurate. Any information you provide may be reviewed by the Human Resources staff and hiring department(s). Any misstatements or falsification of information may eliminate you from consideration or may result in dismissal. "See resume" is not an acceptable answer to the questions. The Human Resources staff will verify that you meet the minimum qualifications as outlined in the job posting, based on the information provided in your application and in these answers. Please indicate you have read and agree with this information.
Yes, I understand and agree.

02
Do you have a high school diploma or GED?
03
Are you willing to submit a background check and drivers abstract?
04
Are you willing to take a drug screen?
05
You will need to be available for employment and camp training from Monday, June 5, 2023 - Friday, August 4, 2023. Please list below any weekday conflicts you have during the length of employment as noted above. If no conflicts, please type "No Conflicts".
06
What experience have you had with camp, as a camper or leader?
07
Child Care - Please list any experience you have working with children (include volunteer and internship experiences) which does not appear already on you application. Please list dates, description of experience, and age of children.
08
Do you have a current CPR/First Aid Certification?
09
List days and tomes you are available to attend a 1 (one) hour interview during weekday business hours of 9:00 a.m. - 4:00 p.m.
10
I understand I am responsible for maintaining the accuracy of my contact information, including my street address, email address, and telephone numbers. My failure to maintain accurate contact information may result in me not receiving information regarding this job announcement and/or may result in me not receiving further consideration for this employment opportunity. To update this information, visit www.governmentjobs.com, click on the "career seekers" link, and follow the prompts. For technical difficulties, contact NEOGOV support at 855-524-5627.
Yes, I understand and agree.

Required Question
Agency
City of Cincinnati
Address
805 Central Avenue Suite 200
Cincinnati, Ohio, 45202
Phone
513-352-2400
Website
http://agency.governmentjobs.com/cincinnati/default.cfm