PARKS/RECREATION SPECIALIST (NATURAL RESOURCES)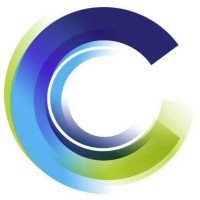 City of Cincinnati
Cincinnati, OH, USA
Posted on Tuesday, September 12, 2023
Print (https://www.governmentjobs.com/careers/cincinnati/jobs/newprint/3874771)
Apply

PARKS/RECREATION SPECIALIST (NATURAL RESOURCES)
Salary
$25,896.00 - $31,824.00 Annually
Location
Ohio 45202, OH
Job Type
Part-time Unclassified
Job Number
23-00056 (PT)
Department
Parks
Opening Date
01/17/2023
Closing Date
10/31/2023 11:59 PM Eastern
Description
Benefits
Questions

General Statement of Duties
Parks/Recreation Specialist Division of Natural Resources (DNR)
The Cincinnati Park Board Division of Natural Resources (DNR) is responsible for the care of, connection to, and beautification of greenspace throughout the city. DNR is made up of four sections that hire Parks/Recreation Specialist. Each Section provides a unique opportunity for potential candidates to work within the natural resource management field. Below are descriptions of three of the four.
Seasonal Florist for CPB Greenspace Program
Business Improvement Program- Design, install, and maintain 3 seasonal displays per year in business district flowerpots. In this program our team will communicate closely with community representatives to plan displays and inform them of progress. Maintenance and duties include driving city pickup truck with large water tank, operating gas-powered pump to water each pot 3 times per week, planting, fertilizing, pruning, deadheading, weeding, replacing soil as needed, dividing plants, removing litter and related tasks. Responsible for working with a horticultural technician to assist you in maintenance requirements.
General Horticultural Duties - Assists Florist/Horticulturist with all maintenance and planting tasks including: landscape bed preparation, mulching, weeding, pruning, planting of various plant material and plant removal; deadheading, trash pickup in beds, racking up debris, fertilizing and other chemical applications, and watering. Will be exposed to weather and various horticultural chemicals. Bending, stretching, heavy lifting, and some strenuous labor may be required. Work performed on or around the City's public greenspace, facilities, and park areas. Work sites may include community gateways, parkways, traffic islands, parks, downtown Cincinnati, community business districts, and major arteries through the city.
Conservation and Land Management Technicians

Wildlife Habitat and Forest Restoration
Trail Management: inspection and maintenance of the trail system throughout the park system
Invasive Plant Removal: using herbicide, a chain saw, weed whip, and/or machete to manage invasive shrubs, trees, and herbaceous plant materials
Prairie & Meadow Management: Preparing and managing fields using herbicide and/or mechanical means; collecting native seed for propagation and use in new prairie installations.
Forest Management: Reforestation and landscape planting of native trees, shrubs, and herbaceous understory material; monitoring for emerging invasive species and other possible management issues
Ecological Research: creation, set up, monitoring, and reporting on research projects related to ongoing and/or future research projects including data entry in MS excel and ArcGIS FieldMaps.
Volunteer Engagement: Serving as a site-leader for volunteer workdays on various land management and conservation-based projects related to the above.
Urban Forestry Technicians
Tree Care - help the with brush chipping, roping down branches, and/or bucking up ground material, young tree pruning, watering, and fertilization
Urban Forestry Management - Assist Urban Forestry Staff with tree inventories for the preparation of contracted preventive maintenance cycle; administrative work may include data entry in MS excel and/or ArcGIS
Tree inventory: work alongside one of Park's certified arborists to collect tree data using Arc Collector

HOURS: Part-time work 30-40 hours per week. Depending on the Section work hours range between 6:30am to 5:30pm, maybe required to work Weekends and Holidays.
Enrolled in City Retirement System, no benefits
Minimum Qualifications (KSAs)


Skills: This position is a learning opportunity with on the job training provided, but preference will be given to candidates with background in:
Chain saw operation and herbicide application
Mapping with ArcGIS applications to collect and compile data
Setup, monitoring, and reporting on research objectives
Plant identification of native versus invasive plants and common tree species
Driving skills: employee will be required to drive a pickup truck in city traffic. Work sites may include streets, sidewalks, parkways, parks, and community gateways.

Required Education And Experience


Person must be self-motivated, dependable, good with people
Must be at least 18 years of age, or 17 with High School diploma or GED
Provide own transportation to and from work
Have a valid Driver's License
Hiring is subject to passing a drug screen, background check, and drivers abstract
Customer Service Skills Required


Basic computer skills required
HR Contact: Derrick Gentry; Derrick.Gentry@cincinnati-oh.gov (kelli.wright@cincinnati-oh.gov)
Working and Physical Conditions
Environmental Conditions


Indoor and outdoor environments; exposure to office computer screens; work on slippery or uneven surfaces; work in or around water; exposure to poison flora, insects, or other animal diseases; exposure to extremes in weather conditions (all types of weather); exposure to human health issues; exposure to various chemicals (ex. water-quality testing chemicals); at times will work alone at parks and nature centers.
Physical Conditions


Responsibilities and duties require maintaining the physical condition necessary for sitting, standing, climbing, and walking for prolonged periods; lead hikes over varied terrain, including steps and hills.
Occasional light or moderate lifting and carrying required; occasionally required to use hands to finger, occasionally required to climb or balance; stoop, kneel, crouch or crawl; must occasionally lift and/or move up to 50 lbs.; specific vision abilities required by this job include close vision, ability to distinguish colors, and the ability to adjust focus; must speak clearly and audibly.
Work Conditions/expectations
Work under close supervision assisting staff or alone under general or specific instruction. May work with volunteers and answer general questions from the public. Operates mechanized equipment and hand tools with or without supervision. Some knowledge of trees, plants, gardening practices, and techniques is required. Specific skills or the operation of certain pieces of equipment may be learned on the job.
The below information is solely intended as a summary of the benefits available and is subject to change. Not all benefits listed are available for every position. Benefits can vary depending on applicable labor agreements and/or salary plan. For specific questions, contact the HR Contact indicated on the Job Posting.
The City of Cincinnati offers its employees competitive salaries and a comprehensive benefit package designed to actively attract and retain quality employees' to add additional value to the City of Cincinnati's workforce. A summary of these benefits for full-time employment is listed below. This is a general listing of benefits for all employees and is not intended to be a comprehensive listing for all bargaining units.
The City offers a variety of training programs, ranging from job-specific skills such as computer and equipment instruction, to helping supervisors improve their management techniques.
Equal Employment Opportunity
The City of Cincinnati is dedicated to providing equal employment without regard to race, gender, age, color, religion, disability status, marital status, sexual orientation or transgendered status, or ethnic, national or Appalachian origin, or on the basis of any other category protected under federal, state and local laws.
Holidays
The City of Cincinnati has 11 paid holidays annually that include:
New Year's Day
Martin Luther King Day
President's Day
Memorial Day
Juneteenth
Independence Day
Labor Day
Veterans' Day
Thanksgiving Day
Day after Thanksgiving
Christmas
Health Insurance
The City of Cincinnati 80/20 offers 3 medical plans to all full time City of Cincinnati employees and eligible dependents: the 80/20 PPO medical plan, the HDHP medical plan with an HSA contribution, and a Health Reimbursement Arrangement for those enrolled on another non-city eligible group plan.
Eligible Dependents Include


Legal Spouse or Equal Partner
Child (natural child, adopted child, and/or child who the group has determined is covered under a "Qualified Medical Child Support Order")
Step-child
Child for whom the employee or employee's spouse/equal partner is a legal guardian
Basic Life Insurance
A $50,000 Basic Life Insurance policy is paid for by the City for certain eligible employees. Full time employees not eligible for the City-paid basic life insurance policy are generally provided a similar benefit through their union group.
Supplemental Life, Long Term Disability, Accident & Critical Illness Insurance
Most full time City employees are eligible to participate in a supplemental life insurance program, a long term disability plan, and accident and critical illness insurance programs at their own expense. Premiums are determined by age, amount of coverage, and various additional factors.
Flexible Benefits Plans
Healthcare Flex Spending Account
City employees can participate in the Healthcare Flex Spending Account that can be used to pay out-of-pocket medical, prescription, dental, and vision care expenses for employees and family members.
Dependent Care Flex Spending Account
City employees can participate in a Dependent Care Flex Spending Account that can be used to pay work-related dependent care expenses. Participants can set aside money each year through pre-tax payroll deductions to pay for these expenses.
Transportation Expense Reimbursement Account
City employees can participate in a Transportation Expense Reimbursement Account (TERA) that can be used to reimburse expenses related to traveling to and from work. Participants can set-up a pre-tax payroll deduction up to an IRS regulated amount.
Healthy Lifestyles Program
City employees can voluntarily participate in a wellness incentive program that encourages and rewards employees and their spouses/equal partners for making positive choices for better health. The City of Cincinnati will contribute up to $300/year to a Health Reimbursement Account for each the employee and their spouse/equal partner for meeting specified program goals. These dollars can be used to offset qualified out-of-pocket medical expenses.
Integrated Health Reimbursement Arrangement (HRA)
This is a voluntary program that serves as an alternative healthcare option to traditional medical plans. If you have alternate group health coverage available to you through a spouse, equal partner, another job, or a non-city retirement plan, you may be eligible for this plan which reimburses you for the difference in premiums between the plans and your covered out of pocket expenses on the other plan.
Retirement Plan
The City provides a defined benefit pension plan for part-time and full-timeemployees. New hires and re-hired employees are required to participate in the City of Cincinnati's Retirement System (CRS), regardless of previous participation in an Ohio State pension system or any another state or federal pension system. CRS is funded by employer and employee contributions, and investment returns from plan assets. CRS provides retirement and health care benefits subject to eligibility requirements. The following groups are excluded from participation in CRS: Mayor and Members of City Council; Sworn Police & Fire; Police Recruits; and Rehired Ohio Police & Fire Retirees.
Deferred Compensation
As an Ohio government employer, the City offers employees the ability to participate in a 457(b) tax-deferred retirement savings plan. The City makes an annual match to your 457(b) of up to $750, or as otherwise specified in applicable regulations and union contracts.
01
By completing this supplemental evaluation, you are attesting that the information you have provided is accurate. Any information you provide may be reviewed by the Human Resources staff and hiring department(s). Any misstatements or falsification of information may eliminate you from consideration or may result in dismissal. "See resume" is not an acceptable answer to the questions. The Human Resources staff will verify that you meet the minimum qualifications as outlined in the job posting based on the information provided in your application and these answers. Please indicate you have read and agree with this information.
02
Please indicate which section you are most interested in applying for: A. Greenspace Horticultural Technician B. Conservation and Land Management Technician C. Urban Forestry Technicians D. Customer Service E. All of the above.
Greenspace Horticultural Technician
Conservation and Land Management Technician
Urban Forestry Technicians
Customer Service
All of the above

03
Do you have chain saw experience?
04
Do you have pesticide application experience?
05
Do you have experience in setup, monitoring, and reporting on research objectives?
06
Do you have any horticultural experience?
07
Do you have experience identifying native versus invasive plants and common tree species?
08
Are you comfortable driving a pickup truck in city traffic to work sites, including streets, sidewalks, parkways, parks, and community gateways?
09
I understand I am responsible for maintaining the accuracy of my contact information, including my street address, email address, and telephone numbers. My failure to maintain accurate contact information may result in me not receiving information regarding this job announcement and/or may result in me not receiving further consideration for this employment opportunity. To update this information, visit www.governmentjobs.com, click on the "career seekers" link, and follow the prompts. For technical difficulties, contact NEOGOV support at 855-524-5627.
Yes, I understand and agree.

Required Question
Agency
City of Cincinnati
Address
805 Central Avenue Suite 200
Cincinnati, Ohio, 45202
Phone
513-352-2400
Website
http://agency.governmentjobs.com/cincinnati/default.cfm