NURSING SUPERVISOR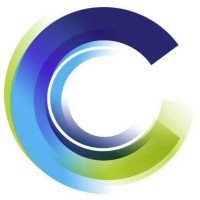 City of Cincinnati
People & HR, Operations
Cincinnati, OH, USA
Posted on Tuesday, September 12, 2023
Print (https://www.governmentjobs.com/careers/cincinnati/jobs/newprint/4197392)
Apply

NURSING SUPERVISOR
Salary
$83,240.74 - $111,868.59 Annually
Location
Ohio 45202, OH
Job Type
Full-time Classified
Job Number
23-00805 (O)
Department
Health
Opening Date
09/08/2023
Closing Date
9/22/2023 1:38 PM Eastern
Description
Benefits
Questions

General Statement of Duties
This employee supervises, assigns, reviews, and participates in the work of staff responsible for nursing activities within the assigned program, community health district, or health clinic. Employee develops and monitors program protocols and procedures and ensures work quality and adherence to established policies and procedures. Perform related duties as assigned.
Minimum Qualifications (KSAs)


(Illustrative only. Any one position may not require all of the listed KSAs nor do the listed examples include all the KSAs which may be required.)
Knowledge Of


Scientific nursing principles, including: biology, chemistry, pharmacology, microbiology, normal and abnormal anatomy and physiology, psychology, psychosociology and disease processes.
Public health principles, including epidemiology and control/care of communicable diseases.
Research methodology.
Federal and state reimbursement issues as mandated and regulated by the Health Care Finance Administration.
Nurse Practice Act; application/implementation of nursing process based on current nursing standards.
Current management principles and practices.
City and departmental personnel policies and procedures; civil service rules and regulations; union contracts.
Proper use and maintenance of supplies and equipment.
Principles of management, organization, training and evaluation.
Health resources available in the community
Cincinnati Board of Health Charter regulations.
Current trends in quality assurance/quality improvement principles and practices.
City, state and federal safety rules and regulations, including OSHA and NIOSH; Employee Safety Instruction Manual.
Grant funding sources for nursing programs.
Skill To


Conduct community health needs assessments; analyze current community health nursing trends.
Conduct research; collect and analyze statistical data.
Operate assigned vehicle.
Operate a computer and computer applications.
Ability To


Implement and maintain positive employee relations.
Promote and maintain highest integrity throughout all personnel.
Analyze and manage effective EEO/AA programs.
Plan, manage and evaluate assigned nursing programs.
Enforce safe working conditions.
Supervise, organize, and review the work of lower level staff.
Select, supervise, train, and evaluate staff.
Provide nursing care in a professional and compassionate manner.
Interpret and explain City policies and procedures.
Prepare clear and concise reports.
Manage programs within assigned budget parameters.
Write grants and proposals; prepare assigned reports and correspondence.
Communicate clearly and effectively, both orally and in writing.
Build effective and proactive teams.
Establish and maintain effective working relationships with those contacted in the course of work.
Required Education And Experience


Each applicant must have one year of experience as a Public Health Nurse 3 with the City of Cincinnati or two years of experience as a Nurse Supervisor or Practice Manager in a healthcare setting.
Other Requirements


Must have a valid Driver's License.
Must be currently licensed as a Registered Nurse in the State of Ohio. (LICENSE MUST BE ATTACHED OR APPLICATION WILL BE REJECTED)
Must have CPR certification from the American Heart Association (AHA).
Military Education & Experience Evaluation


Military education and experience may be substituted for college level course work at the lower and upper division baccalaureate and graduate levels and apprenticeship training at the vocational certificate level on a case by case basis based on the American Council on Education (ACE) Military Guide recommendations.
Working and Physical Conditions
Environmental Conditions:Indoor environments; travel to patient homes may be required; possibility of exposure to communicable diseases; potential for high stress in crisis situations.
Physical Conditions:Essential and other important responsibilities and duties require maintaining physical condition necessary for sitting, standing and walking for prolonged periods of time; lifting and carrying moderate loads; general manual dexterity required; must be able to distinguish colors; must be able to operate assigned vehicle.
Examples of Work Performed
(Illustrative only. Any one position within this classification may not include all of the duties listed nor do the listed examples include all of the tasks which may be performed.)
Plans, prioritizes, assigns, supervises, reviews, and participates in the work of staff responsible for nursing services within the assigned program or community health district or health clinic including "after hours" and weekend/holiday periods; evaluates quality of clinical care through record review; counsels patients regarding good health habits; performs triage for drop-in patients and phone calls.
Establishes schedules and methods for providing assigned nursing services; participates in the development of policies and procedures; monitors work activities to ensure compliance with established policies and procedures; makes recommendations for changes and improvements to existing standards and procedures.
Recommends and assists in the implementation of goals and objectives; conducts assessments of community health needs; develops, implements, and evaluates assigned nursing programs in response to community health needs.
Participates in the selection of assigned staff, including nurses, clerks, home care aides and social workers; provides or coordinates staff training and evaluations; conducts staff meetings as appropriate; works with employees to correct deficiencies; implemens City and departmental personnel policies and procedures.
Manages crisis situations in assigned area; makes referrals to outside resources as necessary.
Prepares a variety of reports and correspondence as assigned.
Interprets and enforces state and federal regulations, including health ordinances and mandated reimbursement laws; verifies and corrects client and payer source data submitted for billing.
Provides health education information to individuals and groups on public health issues and concerns.
Enforces established safety policies and procedures; develops safety policy and provide safety equipment/training for staff who make home visits to clients; manages safety of staff in the field as well as the assigned office area.
Makes visits to client homes as necessary for investigations and evaluations of staff.
Performs research activities and prepares research for publication; writes grant applications and proposals.
Seeks out and gathers educational materials for use in patient education; plans and coordinates health support programs such as mammography programs.
Evaluates laboratory reports for abnormalities; contacts physician as necessary.
Assists those contacted in the course of duty in an effective, efficient, and professional manner.
Probationary Period
Twelve months.
Supervision Exercised
Exercises direct supervision over professional, technical and clerical staff.
The below information is solely intended as a summary of the benefits available and is subject to change. Not all benefits listed are available for every position. Benefits can vary depending on applicable labor agreements and/or salary plan. For specific questions, contact the HR Contact indicated on the Job Posting.
The City of Cincinnati offers its employees competitive salaries and a comprehensive benefit package designed to actively attract and retain quality employees' to add additional value to the City of Cincinnati's workforce. A summary of these benefits for full-time employment is listed below. This is a general listing of benefits for all employees and is not intended to be a comprehensive listing for all bargaining units.
The City offers a variety of training programs, ranging from job-specific skills such as computer and equipment instruction, to helping supervisors improve their management techniques.
Equal Employment Opportunity
The City of Cincinnati is dedicated to providing equal employment without regard to race, gender, age, color, religion, disability status, marital status, sexual orientation or transgendered status, or ethnic, national or Appalachian origin, or on the basis of any other category protected under federal, state and local laws.
Holidays
The City of Cincinnati has 11 paid holidays annually that include:
New Year's Day
Martin Luther King Day
President's Day
Memorial Day
Juneteenth
Independence Day
Labor Day
Veterans' Day
Thanksgiving Day
Day after Thanksgiving
Christmas
Health Insurance
The City of Cincinnati 80/20 offers 3 medical plans to all full time City of Cincinnati employees and eligible dependents: the 80/20 PPO medical plan, the HDHP medical plan with an HSA contribution, and a Health Reimbursement Arrangement for those enrolled on another non-city eligible group plan.
Eligible Dependents Include


Legal Spouse or Equal Partner
Child (natural child, adopted child, and/or child who the group has determined is covered under a "Qualified Medical Child Support Order")
Step-child
Child for whom the employee or employee's spouse/equal partner is a legal guardian
Basic Life Insurance
A $50,000 Basic Life Insurance policy is paid for by the City for certain eligible employees. Full time employees not eligible for the City-paid basic life insurance policy are generally provided a similar benefit through their union group.
Supplemental Life, Long Term Disability, Accident & Critical Illness Insurance
Most full time City employees are eligible to participate in a supplemental life insurance program, a long term disability plan, and accident and critical illness insurance programs at their own expense. Premiums are determined by age, amount of coverage, and various additional factors.
Flexible Benefits Plans
Healthcare Flex Spending Account
City employees can participate in the Healthcare Flex Spending Account that can be used to pay out-of-pocket medical, prescription, dental, and vision care expenses for employees and family members.
Dependent Care Flex Spending Account
City employees can participate in a Dependent Care Flex Spending Account that can be used to pay work-related dependent care expenses. Participants can set aside money each year through pre-tax payroll deductions to pay for these expenses.
Transportation Expense Reimbursement Account
City employees can participate in a Transportation Expense Reimbursement Account (TERA) that can be used to reimburse expenses related to traveling to and from work. Participants can set-up a pre-tax payroll deduction up to an IRS regulated amount.
Healthy Lifestyles Program
City employees can voluntarily participate in a wellness incentive program that encourages and rewards employees and their spouses/equal partners for making positive choices for better health. The City of Cincinnati will contribute up to $300/year to a Health Reimbursement Account for each the employee and their spouse/equal partner for meeting specified program goals. These dollars can be used to offset qualified out-of-pocket medical expenses.
Integrated Health Reimbursement Arrangement (HRA)
This is a voluntary program that serves as an alternative healthcare option to traditional medical plans. If you have alternate group health coverage available to you through a spouse, equal partner, another job, or a non-city retirement plan, you may be eligible for this plan which reimburses you for the difference in premiums between the plans and your covered out of pocket expenses on the other plan.
Retirement Plan
The City provides a defined benefit pension plan for part-time and full-timeemployees. New hires and re-hired employees are required to participate in the City of Cincinnati's Retirement System (CRS), regardless of previous participation in an Ohio State pension system or any another state or federal pension system. CRS is funded by employer and employee contributions, and investment returns from plan assets. CRS provides retirement and health care benefits subject to eligibility requirements. The following groups are excluded from participation in CRS: Mayor and Members of City Council; Sworn Police & Fire; Police Recruits; and Rehired Ohio Police & Fire Retirees.
Deferred Compensation
As an Ohio government employer, the City offers employees the ability to participate in a 457(b) tax-deferred retirement savings plan. The City makes an annual match to your 457(b) of up to $750, or as otherwise specified in applicable regulations and union contracts.
01
By completing this supplemental evaluation you are attesting that the information you have provided is accurate. Any information you provide may be reviewed by the Human Resources staff and hiring department(s). Any misstatements or falsification of information may eliminate you from consideration or may result in dismissal. "See resume" is not an acceptable answer to the questions. The Human Resources staff will verify that you meet the minimum qualifications as outlined in the job posting, based on the information provided in your application and in these answers. Please indicate you have read and agree with this information.
Yes, I understand and agree

02
Do you have a current CPR/ First Aid certification from the American Heart Association? (Copy of certification must be attached)
03
Are you a licensed Registered Nurse with the State of Ohio? (COPY OF LICENSE MUST BE ATTACHED)
04
Do you have one year of experience as a Public Health Nurse 3 with the City of Cincinnati?
05
Do you have two years of experience as a Nurse Supervisor or Practice Manager in a healthcare setting?
06
I understand I am responsible for maintaining the accuracy of my application with my contact information, including my street address, email address, and telephone numbers by contacting Health Human Resources HealthHR@cincinnati-oh.gov.
Required Question
Agency
City of Cincinnati
Address
805 Central Avenue Suite 200
Cincinnati, Ohio, 45202
Phone
513-352-2400
Website
http://agency.governmentjobs.com/cincinnati/default.cfm