MANAGEMENT ANALYST (UNCLASSIFIED)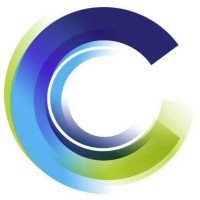 City of Cincinnati
IT
Cincinnati, OH, USA
Posted on Friday, September 15, 2023
Print (https://www.governmentjobs.com/careers/cincinnati/jobs/newprint/4202770)ApplyMANAGEMENT ANALYST (UNCLASSIFIED)Salary$57,512.00 - $87,443.20 AnnuallyLocationOhio 45202, OHJob TypeFull-time UnclassifiedJob Number23-00779 (U)DepartmentCity Manager's OfficeOpening Date09/13/2023Closing Date10/13/2023 11:59 PM Eastern
Description
Benefits
Questions
General Statement of DutiesThis employee performs professional level work which involves a high degree of independent judgment and responsibility in the administration of the city. Responsibilities include maintaining liaison with various City departments and performing staff work which may involve administrative and operational analysis, and other related administrative duties. Performs related duties as assigned.The Department
The Office Focuses On The Following Key Initiatives
The Office of Performance and Data Analytics is a small, fast-paced team charged with creating data solutions, process design & improvement, program evaluation, and performance management across all City departments.Performance Management- identification of key performance indicators to track through automated dashboards used for operational decision making. Additionally, OPDA facilitates annual agreements between the City Manager and Departments establishing objectives and measures to evaluate performance.Data Solutions– use data processing, data transformation and dashboard/report building to support data driven decisions across City departments and support effective performance management.Cincy Insights- an interactive open data dashboard portal, designed to make open data more user friendly and interactive for all users.Open Data Portal- the City's web portal to which datasets are published daily (or more often, for some datasets).Innovation Lab- designed to gather front-line personnel to address some of the City's most challenging operational and customer service issues.Evaluation- bring data-driven tools to the design and evaluation of the City's programs and policies. The P-lab team serves as research extensions to departments to provide analysis that drives city resources towards programs and policies that work.Your RoleThis position will be part of our Data Solutions team but is managed by the Performance Management team. The role will provide the technical expertise needed to support the City's Performance Management program through the design and maintenance of automated dashboards ranging from an executive level snapshot to daily operations. In addition to developing dashboards, this role will assist the Performance Management team in identifying Department data needs and creating solutions for improved data capture and use.Learn quickly. Demonstrably able to learn and quickly master the data supporting various department operations and create meaningful reports to drive more informed decision making.Build relationships. Fully understand and accurately represent operational realities through dashboard design and data analysis by building relationships with department heads, division managers, frontline employees, and other City employees.Follow up and follow through. Follow-up and persistently follow through to ensure that projects, work deliverables, and office initiatives are accurate and complete.Work collaboratively and take the initiative. Ability to work collaboratively as part of a cross-functional team to create holistic solutions. Take the initiative and work independently on projects and programs while knowing when to engage colleagues.Think Strategically.Develop business intelligence strategies to address problems of moderate complexity focused on a specific program, function, or service area.Manage Time. Demonstrate superior time management skills: ability to effectively balance multiple responsibilities and priorities simultaneously.Balanced Decision-making. Consider and weigh multiple (and sometimes conflicting) elements in the process of making decisions.
Minimum Qualifications (KSAs)
(Illustrative only. Any one position may not require all of the listed KSAs nor do the listed examples include all the KSAs which may be required.)
Knowledge Of
Administrative regulations and the municipal code.Business English, e.g. grammar, standard correspondence format, etc.Elements of report preparation.Computers, including word processing and spreadsheets, and enterprise resources (CFS-Ams Advantage, CHRIS, Peoplesoft, IDIS-Integrated Disbursement and Information System) to obtain and analyze information in various output formats.Appropriate City, State and Federal laws, regulations, and procedures.Intergovernmental relationships, responsibilities and funding authorities.Methodologies for conducting the following analyses: present value, cost/benefit, and return-on-Investment.Accounting principles, practices, and procedures.Management principles regarding program evaluation, staffing requirements, tables of organization, and administrative analyses.Methods for preparing and interpreting system flowcharts.Budget methods for municipal government and for programs funded with monies from the federal government.Methods for monitoring revenues and expenditures for assigned budgets.
Skill To
Use computer software such as spreadsheets, word processing, graphical presentation, and statistical analysis.Operate a computer in performance of assigned duties.
Ability To
Communicate clearly and concisely, both orally and in writing.Assign, direct and evaluate the work of and supervise subordinate staff.Process complex information while maintaining attention to detail.Communicate clearly and concisely, both orally and in writing.Prioritize work; manage time to meet deadlines.Make decisions based on data analysis and observation.Interpret, explain and apply pertinent City, state, and federal laws, regulations, ordinances,policies, and procedures; interpret and apply rules of contract compliance.Apply various criteria to evaluate contract bids and recommend selections (as assigned).Maintain confidentiality of City information.Perform complex analyses of problems and formulate solutions related to assigned area of responsibility.Maintain confidentiality of City or employee information.Exercise sound judgment concerning competing policies.
Required Education And Experience
(ATTACH RESUME AND TRANSCRIPTS OR APPLICATION WILL BE REJECTED)Each applicant must have a Bachelor's Degree in finance, business administration, public administration, economics, or a related field.
Other Requirements
A valid Driver's License may be required.
Military Education & Experience Evaluation
Military education and experience may be substituted for college level course work at the lower and upper division baccalaureate and graduate levels and apprenticeship training at the vocational certificate level on a case by case basis based on the American Council on Education (ACE) Military Guide recommendations.Working and Physical ConditionsEnvironmental Conditions: Mostly indoor environment; exposure to office computer screens; automobile travel within the City may be required.Physical Conditions: Duties require maintaining physical conditioning necessary for sitting and standing for prolonged time periods; light lifting and carrying; general manual dexterity required; must be able to operate assigned vehicle if required.The below information is solely intended as a summary of the benefits available and is subject to change. Not all benefits listed are available for every position. Benefits can vary depending on applicable labor agreements and/or salary plan. For specific questions, contact the HR Contact indicated on the Job Posting.The City of Cincinnati offers its employees competitive salaries and a comprehensive benefit package designed to actively attract and retain quality employees' to add additional value to the City of Cincinnati's workforce. A summary of these benefits for full-time employment is listed below. This is a general listing of benefits for all employees and is not intended to be a comprehensive listing for all bargaining units.The City offers a variety of training programs, ranging from job-specific skills such as computer and equipment instruction, to helping supervisors improve their management techniques.Equal Employment OpportunityThe City of Cincinnati is dedicated to providing equal employment without regard to race, gender, age, color, religion, disability status, marital status, sexual orientation or transgendered status, or ethnic, national or Appalachian origin, or on the basis of any other category protected under federal, state and local laws.HolidaysThe City of Cincinnati has 11 paid holidays annually that include:New Year's DayMartin Luther King DayPresident's DayMemorial DayJuneteenthIndependence DayLabor DayVeterans' DayThanksgiving DayDay after ThanksgivingChristmasHealth InsuranceThe City of Cincinnati 80/20 offers 3 medical plans to all full time City of Cincinnati employees and eligible dependents: the 80/20 PPO medical plan, the HDHP medical plan with an HSA contribution, and a Health Reimbursement Arrangement for those enrolled on another non-city eligible group plan.
Eligible Dependents Include
Legal Spouse or Equal PartnerChild (natural child, adopted child, and/or child who the group has determined is covered under a "Qualified Medical Child Support Order")Step-childChild for whom the employee or employee's spouse/equal partner is a legal guardianBasic Life InsuranceA $50,000 Basic Life Insurance policy is paid for by the City for certain eligible employees. Full time employees not eligible for the City-paid basic life insurance policy are generally provided a similar benefit through their union group.Supplemental Life, Long Term Disability, Accident & Critical Illness InsuranceMost full time City employees are eligible to participate in a supplemental life insurance program, a long term disability plan, and accident and critical illness insurance programs at their own expense. Premiums are determined by age, amount of coverage, and various additional factors.Flexible Benefits PlansHealthcare Flex Spending AccountCity employees can participate in the Healthcare Flex Spending Account that can be used to pay out-of-pocket medical, prescription, dental, and vision care expenses for employees and family members.Dependent Care Flex Spending AccountCity employees can participate in a Dependent Care Flex Spending Account that can be used to pay work-related dependent care expenses. Participants can set aside money each year through pre-tax payroll deductions to pay for these expenses.Transportation Expense Reimbursement AccountCity employees can participate in a Transportation Expense Reimbursement Account (TERA) that can be used to reimburse expenses related to traveling to and from work. Participants can set-up a pre-tax payroll deduction up to an IRS regulated amount.Healthy Lifestyles ProgramCity employees can voluntarily participate in a wellness incentive program that encourages and rewards employees and their spouses/equal partners for making positive choices for better health. The City of Cincinnati will contribute up to $300/year to a Health Reimbursement Account for each the employee and their spouse/equal partner for meeting specified program goals. These dollars can be used to offset qualified out-of-pocket medical expenses.Integrated Health Reimbursement Arrangement (HRA)This is a voluntary program that serves as an alternative healthcare option to traditional medical plans. If you have alternate group health coverage available to you through a spouse, equal partner, another job, or a non-city retirement plan, you may be eligible for this plan which reimburses you for the difference in premiums between the plans and your covered out of pocket expenses on the other plan.Retirement PlanThe City provides a defined benefit pension plan for part-time and full-timeemployees. New hires and re-hired employees are required to participate in the City of Cincinnati's Retirement System (CRS), regardless of previous participation in an Ohio State pension system or any another state or federal pension system. CRS is funded by employer and employee contributions, and investment returns from plan assets. CRS provides retirement and health care benefits subject to eligibility requirements. The following groups are excluded from participation in CRS: Mayor and Members of City Council; Sworn Police & Fire; Police Recruits; and Rehired Ohio Police & Fire Retirees.Deferred CompensationAs an Ohio government employer, the City offers employees the ability to participate in a 457(b) tax-deferred retirement savings plan. The City makes an annual match to your 457(b) of up to $750, or as otherwise specified in applicable regulations and union contracts.01By completing this supplemental evaluation you are attesting that the information you have provided is accurate. Any information you provide may be reviewed by the Human Resources staff and hiring department(s). Any misstatements or falsification of information may eliminate you from consideration or may result in dismissal. "See resume" is not an acceptable answer to the questions. The Human Resources staff will verify that you meet the minimum qualifications as outlined in the job posting, based on the information provided in your application and in these answers. Please indicate you have read and agree with this information.
Yes, I understand and agree
02If you are a City of Cincinnati employee, what is your CHRIS/Employee ID number? (type N/A if not applicable)03Do you understand that this position is unclassified? Civil Service Rule 01, Section 10 states "unclassified and casual (part-time) service" comprises the following which shall be exempt from examination and do not have appeal rights to the Civil Service Commission: A. All officers elected by popular vote or persons appointed to fill vacancies in such offices; B. All election officers and employees and clerks of the Board of Education; C. Such employees of the City Council as are engaged in legislative duties; D. The members of all boards and commissions, and the heads of the departments; E. Employees engaged in library work or in teaching, educational or research work in connection with the public school system; F. Employees in Community Development and City Planning Departments;
I have read the above statement and understand that the position is unclassified.
04In which of the following areas do you possess a Bachelors Degree from an accredited college or university?
Finance
Business Administration
Public Administration
Economics
or related field
05If you answered "closely related" to the above question, please provide the degree type.06Do you understand notifications regarding this position will be sent via email, therefore, it is your responsibility to check your personal email, Government Jobs mailbox, SPAM, JUNK, and CLUTTER FOLDERS for any and all communication sent regarding this position ?
07I am responsible for maintaining the accuracy of my contact information, including my street address, email address, and telephone numbers. My failure to maintain accurate contact information may result in me not receiving information regarding this job announcement and/or may result in me not receiving further consideration for this employment opportunity. To update this information, visit www.governmentjobs.com, click on the "career seekers" link, and follow the prompts. For technical difficulties, contact NEOGOV support at 855-524-5627. Please indicate you have read and agree with this information.
Yes, I understand and agree.
Required QuestionAgencyCity of CincinnatiAddress805 Central Avenue Suite 200Cincinnati, Ohio, 45202Phone513-352-2400Websitehttp://agency.governmentjobs.com/cincinnati/default.cfm