WATER WORKS CHIEF ENGINEER (NON-COMPETITIVE)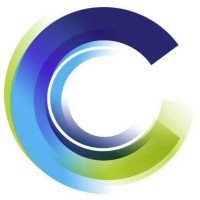 City of Cincinnati
Cincinnati, OH, USA
Posted on Friday, September 15, 2023
Print (https://www.governmentjobs.com/careers/cincinnati/jobs/newprint/4179779)
Apply

WATER WORKS CHIEF ENGINEER (NON-COMPETITIVE)
Salary
$98,372.37 - $133,461.12 Annually
Location
Ohio 45202, OH
Job Type
Full-time Unclassified
Job Number
23-00778 (NC)
Department
Water Works
Opening Date
08/24/2023
Closing Date
9/21/2023 11:59 PM Eastern
Description
Benefits
Questions

General Statement of Duties
This employee is responsible for the direction, management, supervision, and coordination of engineering activities within the Greater Cincinnati Water Works. Reporting directly to the Deputy
Director of Operations, this employee conducts short- and long-term planning, engineering, design, construction programs, private development services, special projects, and plans for future needs of the Department and community; assigns work and exercises general supervision and final authority over facilities and systems; manages assigned budget and ensures that organizational goals are met. The incumbent provides highly professional and technical expertise as an executive member of the Department; acts in the absence of the Deputy Director on engineering matters and performs other duties as required.
Minimum Qualifications (KSAs)


(Illustrative only. This position may not require all of the listed KSAs nor do the listed examples include all the KSAs which may be required.)
Knowledge Of


Engineering practices and principles related to specific engineering discipline.
City Human Resources Policies and Procedures, Civil Service Rules, and other department policies.
Equal Employment Opportunity and Affirmative Action Programs.
Code of Ethics for Professional Engineers.
Standard City procedures for processing requisitions, contracts, and purchases.
Federal, State, County, and City legislative and administrative rules and regulations pertaining to the department.
OEPA's permit and review process and requirements regarding water treatment.
Water treatment and supply technology necessary to meet and exceed requirements of current state and national drinking water legislation.
Hydraulic principles associated with water supply and distribution to model a system plan and carry out its implementation.
Drinking water regulations contained in the Safe Drinking Water Act administered by federal and state Environmental Protection Agencies.
Skill To


Operate appropriate computer equipment; use properly all related hardware and software.
Operate assigned vehicle in the course of duty.
Ability To


Implement and maintain positive employee relations.
Promote and maintain highest integrity throughout all personnel.
Analyze and manage effective EEO/AA programs.
Apply engineering discipline to solve problems.
Forecast and plan activities within the work unit.
Evaluate site conditions.
Supervise, organize, and review the work of lower-level staff.
Compile and evaluate pertinent information for producing activity and management reports.
Read and interpret City, department and division policies, procedures, rules, and regulations.
Communicate clearly, both verbally and in writing.
Establish and maintain effective working relationships with City officials, the general public, and other related industry professionals.
Execute vision, initiative, and creative ability.
Required Education And Experience


Each applicant must have ten years of experience in a high level supervisory or management position that demonstrates a thorough knowledge of engineering practices as they relate to the water industry. Additionally, each applicant must be a licensed Professional Engineer in the State of Ohio or in a state with equivalent registration requirements. Applicants must be Ohio registered within one year.
Other Requirements


Must have a valid Driver's License.
Must be an excellent communicator and team builder.
Military Education & Experience Evaluation


Military education and experience may be substituted for college level course work at the lower and upper division baccalaureate and graduate levels and apprenticeship training at the vocational certificate level on a case by case basis based on the American Council on Education (ACE) Military Guide recommendations.
Working and Physical Conditions
Environmental Conditions: Predominately an indoor office environment; exposure to computer screens; some outdoor work required; exposure to extremes in weather conditions.
Physical Conditions: Duties require maintaining physical condition necessary for sitting, standing and walking for prolonged periods of time; general manual dexterity required.
HR Contact: Roshaun Laudat, roshaun.laudat@gcww.cincinnati-oh.gov
The below information is solely intended as a summary of the benefits available and is subject to change. Not all benefits listed are available for every position. Benefits can vary depending on applicable labor agreements and/or salary plan. For specific questions, contact the HR Contact indicated on the Job Posting.
The City of Cincinnati offers its employees competitive salaries and a comprehensive benefit package designed to actively attract and retain quality employees' to add additional value to the City of Cincinnati's workforce. A summary of these benefits for full-time employment is listed below. This is a general listing of benefits for all employees and is not intended to be a comprehensive listing for all bargaining units.
The City offers a variety of training programs, ranging from job-specific skills such as computer and equipment instruction, to helping supervisors improve their management techniques.
Equal Employment Opportunity
The City of Cincinnati is dedicated to providing equal employment without regard to race, gender, age, color, religion, disability status, marital status, sexual orientation or transgendered status, or ethnic, national or Appalachian origin, or on the basis of any other category protected under federal, state and local laws.
Holidays
The City of Cincinnati has 11 paid holidays annually that include:
New Year's Day
Martin Luther King Day
President's Day
Memorial Day
Juneteenth
Independence Day
Labor Day
Veterans' Day
Thanksgiving Day
Day after Thanksgiving
Christmas
Health Insurance
The City of Cincinnati 80/20 offers 3 medical plans to all full time City of Cincinnati employees and eligible dependents: the 80/20 PPO medical plan, the HDHP medical plan with an HSA contribution, and a Health Reimbursement Arrangement for those enrolled on another non-city eligible group plan.
Eligible Dependents Include


Legal Spouse or Equal Partner
Child (natural child, adopted child, and/or child who the group has determined is covered under a "Qualified Medical Child Support Order")
Step-child
Child for whom the employee or employee's spouse/equal partner is a legal guardian
Basic Life Insurance
A $50,000 Basic Life Insurance policy is paid for by the City for certain eligible employees. Full time employees not eligible for the City-paid basic life insurance policy are generally provided a similar benefit through their union group.
Supplemental Life, Long Term Disability, Accident & Critical Illness Insurance
Most full time City employees are eligible to participate in a supplemental life insurance program, a long term disability plan, and accident and critical illness insurance programs at their own expense. Premiums are determined by age, amount of coverage, and various additional factors.
Flexible Benefits Plans
Healthcare Flex Spending Account
City employees can participate in the Healthcare Flex Spending Account that can be used to pay out-of-pocket medical, prescription, dental, and vision care expenses for employees and family members.
Dependent Care Flex Spending Account
City employees can participate in a Dependent Care Flex Spending Account that can be used to pay work-related dependent care expenses. Participants can set aside money each year through pre-tax payroll deductions to pay for these expenses.
Transportation Expense Reimbursement Account
City employees can participate in a Transportation Expense Reimbursement Account (TERA) that can be used to reimburse expenses related to traveling to and from work. Participants can set-up a pre-tax payroll deduction up to an IRS regulated amount.
Healthy Lifestyles Program
City employees can voluntarily participate in a wellness incentive program that encourages and rewards employees and their spouses/equal partners for making positive choices for better health. The City of Cincinnati will contribute up to $300/year to a Health Reimbursement Account for each the employee and their spouse/equal partner for meeting specified program goals. These dollars can be used to offset qualified out-of-pocket medical expenses.
Integrated Health Reimbursement Arrangement (HRA)
This is a voluntary program that serves as an alternative healthcare option to traditional medical plans. If you have alternate group health coverage available to you through a spouse, equal partner, another job, or a non-city retirement plan, you may be eligible for this plan which reimburses you for the difference in premiums between the plans and your covered out of pocket expenses on the other plan.
Retirement Plan
The City provides a defined benefit pension plan for part-time and full-timeemployees. New hires and re-hired employees are required to participate in the City of Cincinnati's Retirement System (CRS), regardless of previous participation in an Ohio State pension system or any another state or federal pension system. CRS is funded by employer and employee contributions, and investment returns from plan assets. CRS provides retirement and health care benefits subject to eligibility requirements. The following groups are excluded from participation in CRS: Mayor and Members of City Council; Sworn Police & Fire; Police Recruits; and Rehired Ohio Police & Fire Retirees.
Deferred Compensation
As an Ohio government employer, the City offers employees the ability to participate in a 457(b) tax-deferred retirement savings plan. The City makes an annual match to your 457(b) of up to $750, or as otherwise specified in applicable regulations and union contracts.
01
By completing this supplemental evaluation you are attesting that the information you have provided is accurate. Any information you provide may be reviewed by the Human Resources staff and hiring department(s). Any misstatements or falsification of information may eliminate you from consideration or may result in dismissal. "See resume" is not an acceptable answer to the questions. The Human Resources staff will verify that you meet the minimum qualifications as outlined in the job posting, based on the information provided in your application and in these answers. Please indicate you have read and agree with this information.
Yes, I understand and agree

02
Which best describes your level of education ?
High School Diploma or GED
Some College
Associates degree
Bachelors degree
Masters degree
Doctoral Degree
None of the above

03
Which of the following areas do you possess a degree?
Civil Engineering
Electrical Engineering
Mechanical Engineering
Closely related field

04
If you answered "closely related" to the above question, please provide the Bachelor Degree type.
05
I understand that failure to attach my current transcripts to this application will result in the rejection of my application.
06
How many years of experience as a Professional Engineer do you have? (Experience should be progressively responsible)
No experience
Less than 1 year
1 year to less than 3 years
3 year to less than 5 years
5 year to less than 7 years
7 year to less than 10 years
10 years or more

07
Are you a licensed Professional Engineer (P.E) in the state of Ohio or a state with equivalent registration requirements? The appointed candidate must register in Ohio within one year of appointment. (Copy of P.E. license must be attached)
08
I understand I am responsible for maintaining the accuracy of my contact information, including my street address, email address, and telephone numbers. My failure to maintain accurate contact information may result in me not receiving information regarding this job announcement and/or may result in me not receiving further consideration for this employment opportunity. To update this information, visit www.governmentjobs.com, click on the "career seekers" link, and follow the prompts. For technical difficulties, contact NEOGOV support at 855-524-5627.
Required Question
Agency
City of Cincinnati
Address
805 Central Avenue Suite 200
Cincinnati, Ohio, 45202
Phone
513-352-2400
Website
http://agency.governmentjobs.com/cincinnati/default.cfm